How Do I Care for Fine Curly Hair?
Fine curly hair can be difficult to manage. Fine hair tends to look flat and limp, and curly hair may frizz easily. Hair that is both fine and curly usually has both of these traits, which can make caring for it and styling it a challenge. To keep fine curly hair healthy and looking its best, care should be taken to use the right shampoos, conditioners, and styling products. Specific styling methods and hair cuts should also be used on this hair type.
A person with fine curly hair should use a shampoo that is designed to volumize the tresses. When washing the hair, it should be rinsed thoroughly to remove all residue. The shampoo should be used several times a week to keep the hair clean, as excess oil from the scalp can make this lay flat against the scalp.
A very lightweight conditioner is best for hair that is both curly and fine. The conditioner should be applied to the ends of the hair, but never on the crown of the head. For hair that is extra fine, a spray conditioner or detangler is an option that often works well. Hair should be thoroughly rinsed again after conditioning, to be sure no residue remains.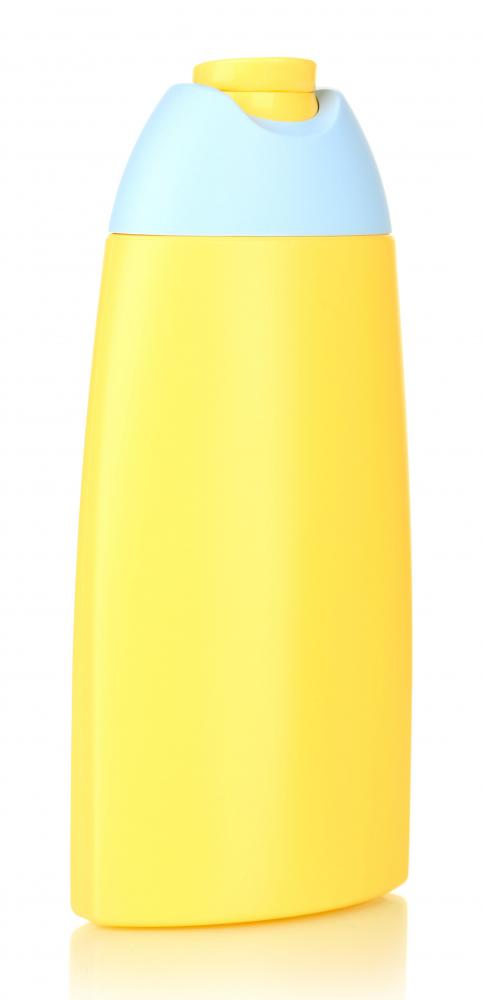 After washing and conditioning, the hair should be gently dried with a towel to remove as much water as possible. The hair should never be rubbed vigorously with the towel, however, as this can lead to frizziness. A wide-toothed comb can then be used to detangle. Hair products, such as volumizing mousse or an anti-frizz serum, should be applied to damp hair, but only a small amount should be used to prevent weighing down the hair.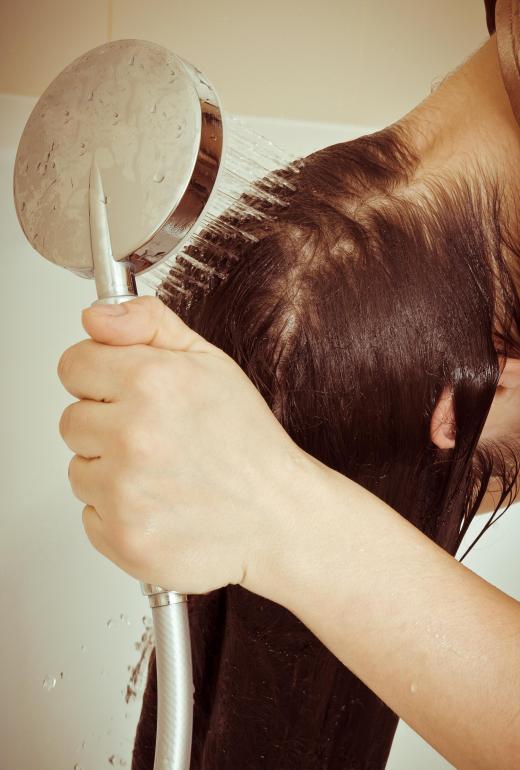 If the hair is being blown dry, a diffuser attachment should be used on the hair dryer. This can protect the tresses from becoming frizzy, as well as help the curls form. A round brush can also be used, especially on the crown of the head to help build volume in the hair. Fingers can be used to scrunch strand while drying to add bounce to curls and volume overall. Fine curly hair can also be left to air dry, but will generally not have as much volume as hair dried with a blow dryer.
This hair type should be cut regularly to remove split ends. The best kind of hair cut for fine curly hair is usually one that is not too long, as longer hair tends to be weighed down more. Layers cut into this type of hair generally give it more fullness and may make it easier to style.
AS FEATURED ON:
AS FEATURED ON:







By: javiindy

Curly hair may be difficult to style on humid days.

By: Africa Studio

A person with fine curly hair should use a shampoo that is designed to volumize the tresses.

By: Roman Gorielov

Washing fine curly hair with a clarifying shampoo is a good idea to remove residue from hair products.

By: Piotr Marcinski

Fine curly hair should be shampooed multiple times a week to reduce oil buildup.

By: m_dinler

Detangler spray can help people handle curly hair.