How Do I Choose the Best Bridal Manicure?
A bride wants every aspect of her wedding day to be flawless and that is especially true of her personal appearance. Much time and effort is taken in finding the perfect dress, shoes, and hair style. When creating the absolute best look for the wedding, the hands should not be overlooked, as they are touched and photographed often throughout the day. A bridal manicure will ensure that the hands and nails are in the best possible shape for the wedding. In order to get the best manicure, there are several factors to take into consideration including finding a reputable and clean salon, deciding how you want the nails to look and exactly what manicure services you wish to have administered.
If you already have your nails done on a regular basis, and you are happy with the salon you frequent, you don't have to worry about finding a salon for your bridal manicure. On the contrary, if you don't have a salon in mind, you may need to shop around to find an establishment that meets your needs. Friends, co-workers and neighbors are good sources for recommendations, so don't be shy about asking where they get their nails done and if they are happy with the services of the salon they use. Stopping into a salon for a quick color change can give you a general idea of how clean the salon is and how friendly the staff may be.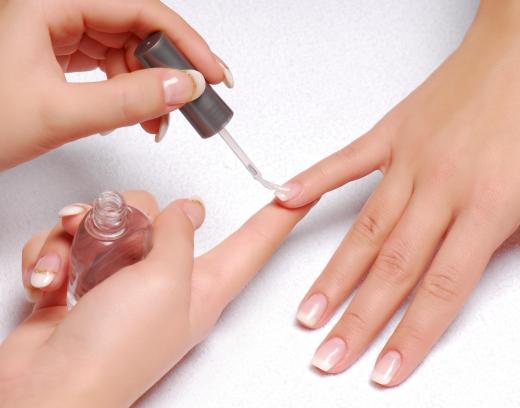 Deciding ahead of time what type of bridal manicure services you are looking for will help you find a nail salon that best suits your needs. Consider whether you will have the manicurist polish your natural finger nails or if you want to have artificial nails or tips applied. Keeping in mind that applying acrylic or artificial nails is a lengthy process, you may need to schedule this portion of the manicure a day or so before the wedding. A manicurist will generally remove old polish, shape and trim the nails and trim the cuticles. Soaking the hands, massaging them, applying a softening lotion and a fresh coat of polish are also common steps in a manicure.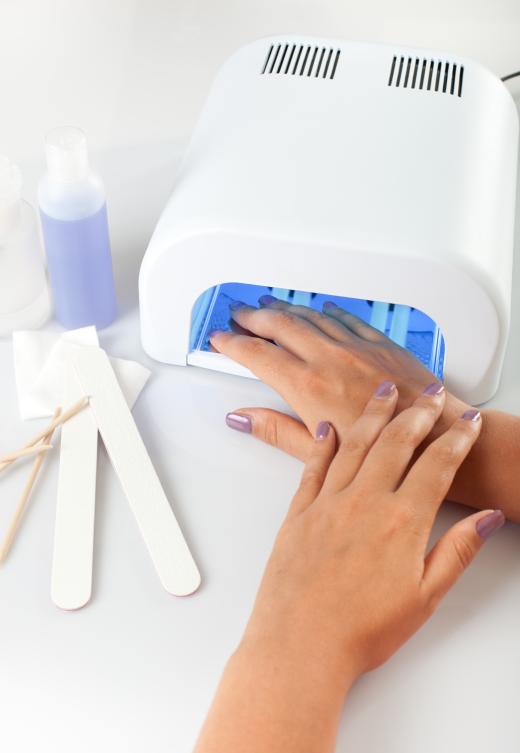 Choosing the nail polish color is an important aspect of a bridal manicure. One style of polish that is popular among brides is a French manicure which applies a natural color to the nails and a bright white to the tips. If you prefer a single color for your hands, then select a neutral color that complements your skin tone. Most brides lean toward natural colors such as light pinks and beiges, but there's nothing wrong with picking a bright or vibrant color for the wedding day. Specialty accents can be applied to the polished nails and should be chosen to complement your overall look. For instance, if your dress has pearls or rhinestones on it, use the same stones for your nail art.
It is a good idea to go for a trial bridal manicure before the actual wedding day to give you an idea of how the manicure will look when completed and how long it will take. Once you find a place that you feel comfortable dealing with, set your appointment. Since the wedding day itself is usually a very busy day, you might want to have your bridal manicure done a day or so before the wedding.
AS FEATURED ON:
AS FEATURED ON:







By: Valua Vitaly

A woman getting a French manicure before her wedding.

By: Antonio Gravante

A person getting a bridal manicure.

By: bertys30

Skin softening treatments may be applied during a manicure.

By: Sandra Gligorijevic

Some brides choose to leave their nails buffed or to paint them in a natural-looking color.

By: tayindigo

Brides can find nail polish that complements their bridal gowns.