How Do I Choose the Best Bronzer for Legs?
Leg bronzers are pigmented solutions designed to immediately add color to the legs. Consumers seeking a bronzer for legs have two main options. These products are available in temporary formulas that wash off immediately and self-tanning solutions that take several days to fade. To choose the best bronzer for legs, select a product based on the staying power you prefer. Also, look for a product that goes on smooth, feels comfortable, and creates a rich, natural-looking tan.
If you want to tan your legs for a special occasion, a product that comes off in one wash might be the best choice. These products are available in bronzing sticks, lotions, sprays and bronzing creams. While face and body bronzing powders can be used to add temporary color to the legs, they are often tedious to apply. For an easier application look for a product like a bronzing lotion, that can be applied quickly and blended into the skin.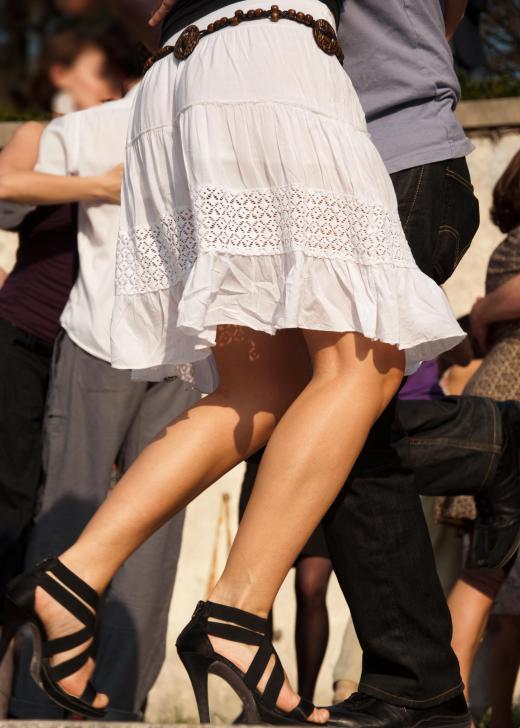 Self-tanning solutions are ideal for people who need a tan that will last several days. These products are available as lotions, sprays, mousses and tanning gels. To create immediate color, look for a tinted self-tanner that contains bronzers. These products deliver immediate color and contain ingredients that develop into a longer-lasting tan. If you decide to use a colorless self-tanning product, choose one that will develop according to your schedule.
In addition to choosing a product that will last for the required amount of time, you also need to select a product that will go on smooth and create an even tan. The best bronzer for legs will not leave behind streaks of uneven color. Many people find that sprays and moisturizing lotions are the easiest to blend into the skin. Temporary bronzers and tinted self-tanners are also fairly easy to apply, mainly because they show how much color is being added to the skin. When choosing a product, look for one that promises to create even, streak-free color.
It is also important to choose a product that will look like a natural tan, instead of one created from a bottle. To provide natural-looking color, many bronzing products are created for specific skin tones. Look for a bronzer for legs that is specifically designed for your skin tone, whether that be fair, medium or dark. Using a product that is too dark for your skin might leave you looking orange or unnatural. If you are unsure of which color to choose, look for one that allows users to gradually build color with each application.
AS FEATURED ON:
AS FEATURED ON:







By: pixarno

A product that comes off in one wash may be ideal for a person who would like tan legs for a special occasion.

By: Antonioguillem

Bronzer tanning gels and lotions provide a safer alternative to sunbathing, especially for people who have fair skin.

By: Ammentorp

Some people find bronzers in the form of a spray can are the easiest to blend into the skin.