How Do I Choose the Best Colors for Olive Skin?
Both warm and cool olive skin tones tend to offer the most versatility in terms of choosing colors to wear for the face, hair and clothing. Typically, earthy and nature-inspired tones complement the natural tones found in olive skin. Recommended colors for olive skin include bronze, green, peach, pink, honey and brown. Cooler tones of olive may opt for lighter shades, while warmer tones typically look best in darker shades.
Matching makeup colors and olive skin tends to be a simple task as this skin tone may hold both lighter and natural colors as well as the dark and dramatic. Foundation, concealer and powers should either state they are suitable for olive skin or have yellow undertones regardless of warm or cool undertones. The best blush colors for olive skin are in shades of apricot, peach, pink or brown, while red should be avoided. Eye shadows that tend to look best with olive skin are earthy browns and greens as well as natural shades of purple and blue. Lipstick shades for olive skin may look best in neutral or shimmery tones and bold shades of red.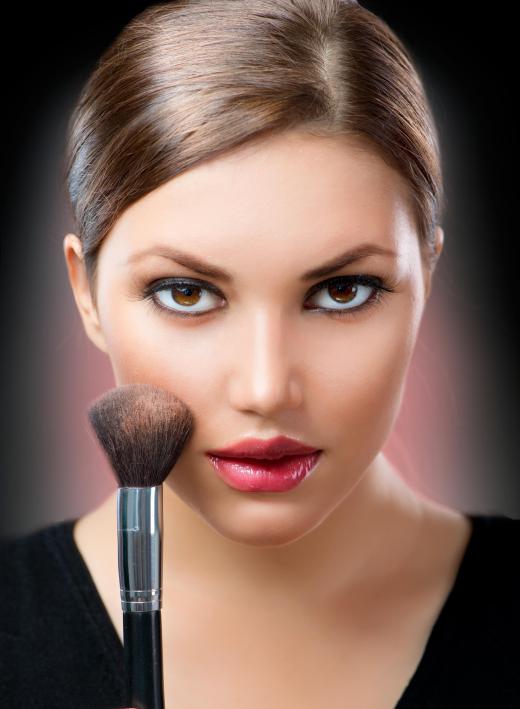 Hair color and olive skin may be more involved as the warm and cool undertones in olive skin influence the shades that are appropriate for the skin color. Warmer tones of olive work well with shades of gold, bronze copper, auburn, almost all shades of brown, and black. Cool tones, however, may look better with lighter shades, such as a dark strawberry blonde, honey, burgundy, ash brown, and blue-ish black. Both the warm and cool olive skin tones may wear all dark shades, especially darker shades of brown. The best highlight colors for olive skin also depend on the undertones; as a rule of thumb, warmer tones work well with cooler highlights, and cooler skin tones tend to look best with warmer highlights.
Several beauty experts believe pairing clothing colors and olive skin may be one of the less challenging undertakings for a person, as most clothing colors work for olive skin. Reds tend to bring out vibrancy and a warm glow in olive skin, making it appear more bronze. Darker and more natural colors for olive skin tend to soften the skin tone and make the person appear earthier. Most shades of pink tend to contrast nicely with the skin, making it appear lighter or darker depending on the boldness of the pink. Orange tones usually bring forward the warm tones in both warm and cool olive skin tones.
AS FEATURED ON:
AS FEATURED ON:







By: Subbotina Anna

Olive skin tends to look best with pink or apricot blush.

By: arturas kerdokas

People with olive skin may have green eyes.

By: Minerva Studio

The best colors for olive skin may depend on whether the individual has dark or cool skin undertones.

By: micromonkey

Individuals with olive skin may have yellow or gold skin undertones.