How do I Choose the Best Glycolic Acid Cream?
There are several things you need to consider when choosing the best glycolic acid cream for your beauty regimen. First, you must understand what glycolic acid cream is and how it works. You must then consider the texture of your skin as well your skin type. You must also decide what you want the cream to do and whether you need a prescription strength exfoliate. Also, you must consider the other products in your beauty regimen.
Glycolic acid is an alpha hydroxy acid (AHA), the active anti-aging ingredient found in numerous skin care products. AHA penetrates the top layer of skin, refining and smoothing the appearance of the skin, by cleansing the skin and exfoliating dead and aging skin away from the top layer. Over-the-counter glycolic acid cream diminishes hyperpigmentation conditions such as sun spots, or freckles, and dark patches.
AHA-based creams contain an acid concentration between 5 and 20 percent, which is the threshold for self-application of the treatment. They have a pH between 2.8 and 3. A glycolic chemical peel contains a higher concentration of AHA, making it highly effective for rejuvenating the facial skin tissue, but a high concentration chemical peel must be applied by a dermatologist.
Over-the-counter glycolic acid creams work well if you have dry or normal skin. If you have oily skin, the AHA in the cream will be less effective as it cannot penetrate as deeply. If you do have oily skin, consider using an AHA-based injectable serum instead. AHA-based glycolic acid creams also work well with fair skin, helping to diminish the sun blotches and freckling that melanin can generate. Prescription strength glycolic acid cream can also reduce some mild instances of psoriasis, which produces red, itchy patches on the skin.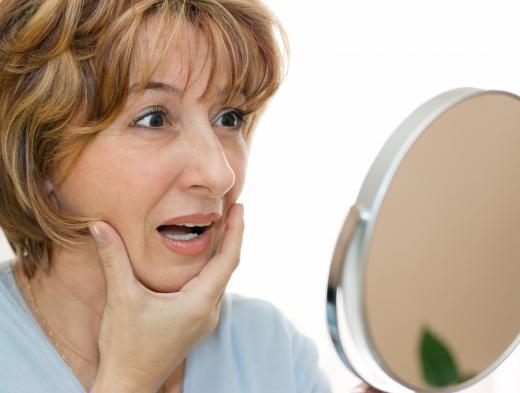 If you seek only a mild treatment to diminish some of the outward signs of skin aging, most over the counter glycolic acid creams will suffice. If you need a product that will extensively exfoliate deep facial tissue, talk to your dermatologist about prescription strength treatments. Not all of the available prescription strength products will be AHA-based. Some will use another type of acidic exfoliate while others will not be acidic at all.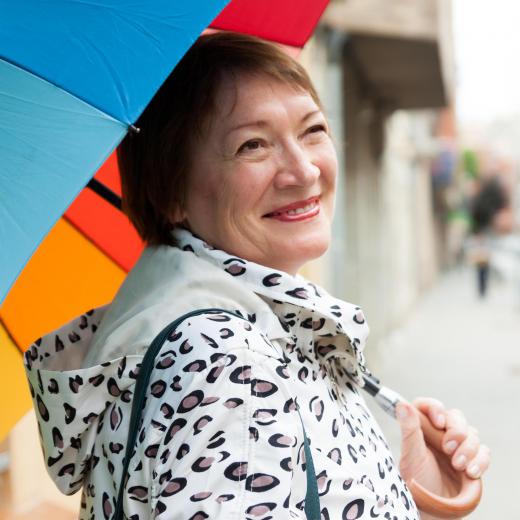 Be aware of possible reactions to the cream once it is applied to the skin. Before buying, look for wording on the package indicating that the cream is produced in a US Food and Drug Administration (FDA) certified facility. Look over the active and inactive ingredients to make sure that you aren't allergic to any component of the cream. Research potential chemical reactions of the ingredients in the glycolic acid cream with the active and inactive ingredients in other facial care products you use. You may not be allergic to a single chemical in either product, but a compound reaction could result from using two products in conjunction with one another.
AS FEATURED ON:
AS FEATURED ON:







By: Coprid

Glycolic acid cream.

By: belahoche

High-concentration chemical peels must be applied by a dermatologist.

By: brankatekic

Glycolic acid cream can help smooth the skin's appearance, reducing wrinkles.

By: Daria Filiminova

Many people find that an over the counter (OTC) glycolic acid cream is sufficient for their needs.

By: Piotr Marcinski

Glycolic acid cream can be used to help minimize some of the outward signs of aging.

By: Picture-Factory

Over-the-counter glycolic acid creams work well for dry to normal skin.