How do I Choose the Best Glycolic Acid Wash?
Derived from sugar cane, glycolic acid is a type of alpha hydroxy acid that is commonly formulated in facial and body products. Suspended in a liquid or buffering agent, a glycolic acid wash helps remove sebum buildup and dead skin cells that can cause acne lesions or accentuate fine lines. Its antimicrobial and astringent properties make it a popular choice for individuals who are suffering from facial or body acne or individuals who are seeking its anti-aging properties. When selecting a glycolic acid wash, you will need to consider the percentage of glycolic acid in the cleanser, the type of skin that it will be used on and other exfoliating agents in the cleanser.
Most cleansers that are formulated with glycolic acid will have a concentration of 3-10 percent, with higher concentrations being available only through a prescription. Lower percentages usually are used in glycolic acid washes designed for the face. These formulations are readily available at drug stores without a prescription.
If you are selecting a glycolic cleanser for your back, then look for higher concentrations. The skin on the back is thicker than the skin on the face, so a higher concentration of glycolic acid usually will be needed for it to efficiently exfoliate and cleanse the back. Many of these cleansers are also formulated with bits of crushed papaya or aluminum oxide crystals, subsequently increasing the exfoliating action of the glycolic acid wash.
Glycolic acid can be especially advantageous for oily skin types. The acid will bind to the sebum oil, stabilize the potenz Hydrogen (pH) levels on the surface of the skin and help prevent the skin from being clogged because of excessive sebum production. Skin that is prone to acne can also benefit from a glycolic acid wash.
If targeting dry skin, then a glycolic acid wash formulated with a humectant or emollient can be especially beneficial in maintaining proper moisture levels. Many of these glycolic cleansers are suspended in olive oil, glycerin or a type of organic oil. The exfoliating action caused by the glycolic acid will aid in removing scaly skin, and the moisturizer will be able to penetrate the epidermis with moisture.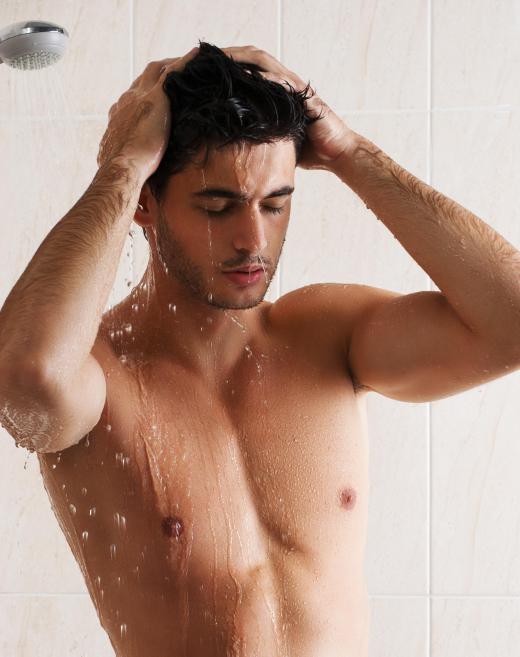 Sensitive skin types can still reap the benefits of a glycolic acid wash. A cleanser formulated with calming ingredients such as chamomile extract, aloe vera or organic bees wax can help soothe sensitive skin. Many of these formulations have anti-inflammatory properties that can relieve the excessive redness associated with sensitive skin.
AS FEATURED ON:
AS FEATURED ON:







Glycolic acid is derived from sugar cane.

By: efired

Many glycolic acid washes are formulated with crushed papaya to increase the exfoliating action.

By: Iurii Sokolov

Individuals with sensitive skin can benefit from using glycolic acid wash.

By: Alliance

Glycolic acid washes for the face usually have a concentration of 3 to 10 percent.