How Do I Choose the Best Panthenol Shampoo?
The primary benefits of panthenol in shampoo include the ingredient's moisturizing effects, as well as its potential body-building capabilities. When choosing the best panthenol shampoo, you should first consider the exact hair ailments that you desire to fix. Although panthenol is known for its hydrating effects, you might want to choose a shampoo that has additional moisturizing ingredients if you have severely dry and damaged hair. Panthenol shampoos are commonplace in drugstores, and the best quality versions are often labeled as containing pro-vitamin B solutions. If an over-the-counter brand does not make any significant impact on your hair, then you should seek the help of your stylist for a salon brand recommendation.
Before you start your search for a panthenol shampoo, you first need to determine for what you are using it. Most brands of panthenol shampoos are designed to add moisture to your hair, and you should seek these products if your scalp and strands tend to get dry easily. On the other hand, thinning hair that is either oily or dry can benefit from a panthenol shampoo that is specifically designed for fine strands.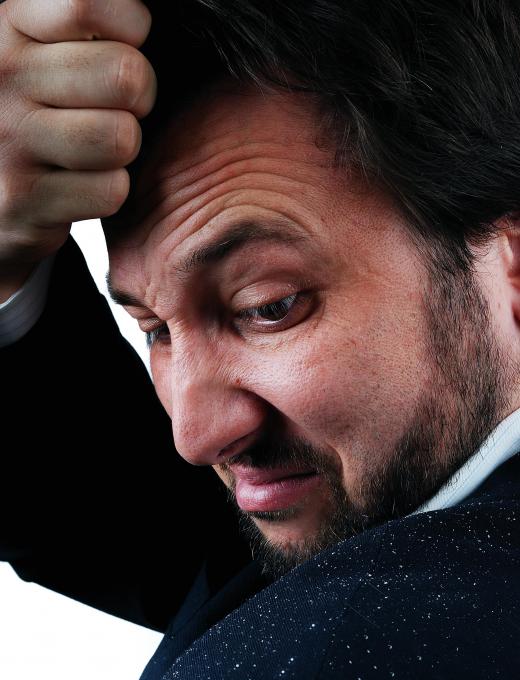 Panthenol itself is renowned for its hydrating effects on the skin, scalp, and hair. At the same time, extremely dry hair might require the use of a panthenol shampoo that also contains other moisturizing ingredients. Examples include jojoba oil, nut extracts, and shea butter. Curly hair can also benefit from these types of shampoos, since natural oils from the scalp often have trouble making their way to the ends of your locks.
Drugstores are often the best places to purchase a basic panthenol shampoo because the prices are generally more affordable. When searching through various bottles, you might have a difficult time finding a brand that is specifically labeled as a panthenol shampoo. Instead, many companies market their brands as pro-vitamin B shampoos because panthenol itself is derived from vitamin B5. By understanding the way in which a brand of shampoo is labeled, you can choose the desired version in less time.
Despite the wide availability of panthenol shampoo in drugstores, some of these brands are not strong enough for some individuals. This is especially the case if your hair is severely damaged, or if you are suffering from fine, thinning locks. Many men and women turn to their stylists for specific recommendations regarding shampoos for their hair type, some of which consist of salon brands. Before purchasing a large quantity of an expensive salon brand, ask for a trial-size version first in order to test the shampoo's effects firsthand.
AS FEATURED ON:
AS FEATURED ON:







By: Jasmin Merdan

Using panthenol shampoo may help reduce the effects of a dry scalp.

By: indiraswork

Some people who have dry or curly hair opt to use a shampoo that contains panthenol and other moisturizing ingredients.

By: Tyler Olson

Panthenol shampoos can help add moisture to hair.

By: monticellllo

Many men and women turn to their stylists for specific recommendations regarding Pantenol shampoos for their hair type.

By: Andriy Petrenko

Many men and women turn to their stylists for specific recommendations regarding shampoos for their hair type.

By: seprimoris

Panthenol shampoo may help hydrate hair.