How Do I Choose the Best Wig Brush?
Most stores that sell wigs also sell accessories like wig hairspray, wig caps, combs and brushes. A wig brush will help you keep your wig neat and in the proper style. The best wig brush will be designed specifically for wigs, with stiff bristles or teeth that can move easily through the strands of hair. A brush that is too soft can make it difficult to style your wig, especially after it has been washed.
One of the most important factors in choosing a good wig brush is to avoid brushes designed for real hair. Regular brushes are designed for the softer texture of natural hair. Using these on a wig can actually break the fibers, stretch them or damage them in other ways. If the bristles are too soft, as they are in many regular brushes, they probably will not get between the strands well enough to provide good styling in any case.
You might not want to use a brush with metal bristles on your head, but that type of design is ideal for most wigs. The rigid bristles can slide into the wig easily and get rid of any small tangles. Wigs generally only need the strands gently moved back into the right style. You should avoid brushing a wig in the same way you might groom your own hair. Vigorous or rough brushing can do serious damage, from ruining the overall shape to pulling strands of hair out of the wig's base.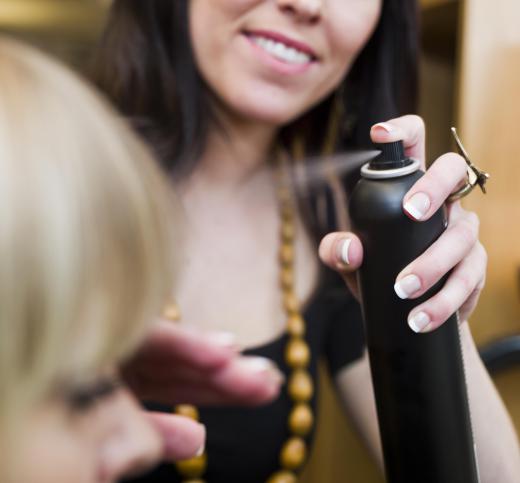 People who wear wigs will often choose a comb or pick instead of a wig brush. Much of the reason for this is personal preference, though there are advantages to using a comb. A pick or comb will usually be smaller, offering better control, and have rigid teeth that work well for straightening the hairs and maintaining a shape or style. Whether you ultimately prefer a comb or a wig brush will probably depend on the types of wigs you wear. A short style might only need to be straightened with a pick when worn, while longer styles might be easier to care for with a larger comb or brush.
Brushes do offer advantages when used after a wig has been washed. Wigs are not washed often, but the style can suffer a little after they are. Once a wig is dry, using a wig brush rather than a comb can make quick work of untangling and shaping the wig back into the proper style.
AS FEATURED ON:
AS FEATURED ON:







By: Brian Jackson

A wig brush will help ensure a wig is kept neat and in style.

By: gemenacom

Many wig stores sell wig accessories, like wig hairspray.

By: prudkov

Wigs may be particularly beneficial to individuals experiencing severe hair loss.