How Do I Choose the Best Alcohol-Free Hair Spray?
To choose the best alcohol-free hair spray, you should consider what you want to use the spray for, what type of hair you have, and whether there are any specialty sprays that appeal to you. There are many different types of alcohol-free hair sprays that can be used for everything from styling to moisturizing, so deciding what effect you want is the first step in choosing the right one for you. Within each category of spray, there are also different formulations, and some may work better than others for your specific type of hair. Certain products may also have additional characteristics that make them more appealing to you.
Probably the first thing that people think of as hair spray is a styling product that stiffens hair and holds it in place. There are alcohol-free versions of this kind of spray, but alcohol-free hair spray also comes in varieties meant to do many other things as well. Some sprays moisturize, shine, or thicken your hair. Others can lighten the color of your hair or protect it from the heat of styling appliances. Think about what kind of effects you want, and look for a hair spray that will help you achieve that look.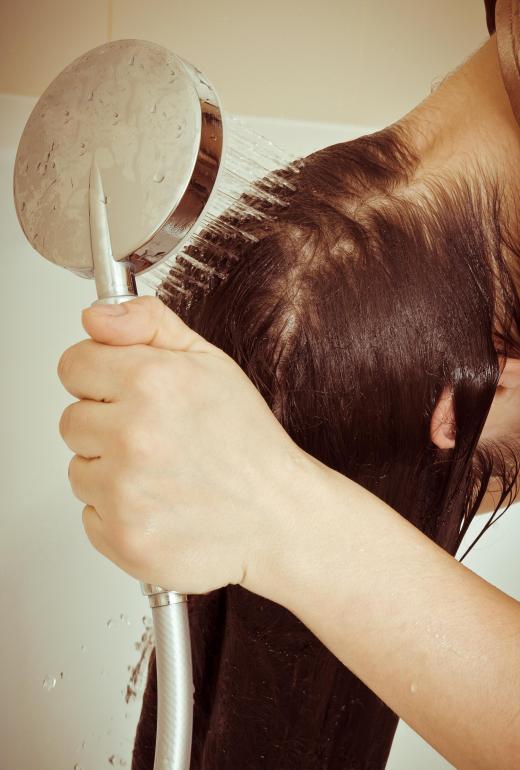 Your hair type also has a bearing on which alcohol-free hair spray will work best for you, as each one interacts a little bit differently with your hair. If you have fine or thin hair, look for a lightweight hair spray that won't weigh down your hair. If you have very frizzy hair or are planning to wear a hair style that requires your hair to stay in place, look for a spray with extra hold.
Besides alcohol, hair sprays have other ingredients, some of which are harsher than others. If the ingredients used in your products are something you are concerned about, pay attention to what is used in different sprays. You might consider looking for an alcohol-free hair spray that is all natural, chemical free, or even vegetarian. Non-aerosol versions are also available and are gentler on the environment. Some types of hair spray have added fragrance, so it might be a good idea to smell a product if you can before you buy it, to see if it has a smell that is pleasing to you.
AS FEATURED ON:
AS FEATURED ON:







By: Roman Gorielov

Some hair spray products are designed to be used immediately after washing hair.

By: indiraswork

People who have curly or frizzy hair may want to choose a hair spray with extra hold.

By: Voyagerix

Your hair type also has a bearing on which alcohol-free hair spray will work best for you.