How Do I Fight Oily Black Skin?
Oily black skin is a common beauty ailment that is directly caused by larger sebaceous glands and increased oil production. In order to combat excess oil and shine, it is important that you balance your skin correctly without drying it out or by making it even oilier. Cleansing the skin twice a day is a must for oily skin, but it is important that you choose gentle creams over harsh liquids and gels that have the potential to cause irritation. A moisturizer tailored to black oily skin is also necessary to properly hydrate your face without increasing oil production. Many men and women use makeup to cover blemishes caused by oily skin, and you should look for water-based versions that will not exacerbate breakouts.
The skin naturally produces oil from its sebaceous glands. Normal skin types have the perfect amount of oil, while dry faces do not produce enough, and oily ones have too much. Oily skin is prevalent in all ethnicities, but some tend to be at higher risk of it because many individuals have larger sebaceous glands. Unfortunately, oily skin cannot be cured, and it is important that you cleanse and moisturize properly in order to prevent breakouts that are often associated with excess sebum.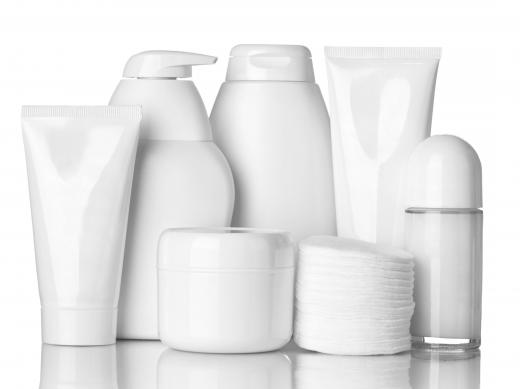 When fighting oily black skin, it is first important that you choose the best cleanser for your face. Creamy cleansers designed specifically for oily skin are best, but black skin can also particularly benefit from shea butter soaps. It is best that you avoid cleansers with harsh beads because they can irritate the sebaceous glands, causing them to increase oil production. Never use regular bar or liquid soap because these products strip too much of your skin's natural oils, which can lead to breakouts.
All types of skin need moisture in order to retain proper balance and hydration, especially after a cleanser is used. Although it is tempting to skip moisturizers when your skin is already oil, even black skin needs to stay hydrated in order to prevent excess dryness and breakouts. Locate an oil-free or a sebum-controlling moisturizer for the best results. The perfect moisturizer for oily skin should be water-based, as emolliating creams can lead to breakouts. Not using moisturizers can make the skin too dry, which can cause sebaceous glands to produce even more oil.
Another major consideration in oily black skin is the type of makeup products used. Whether you wear cosmetics on a regular basis or just to cover up blemishes, choosing the wrong kinds of products can clog pores and make you break out. The best makeup for oily skin should be labeled as non-comedogenic and water-based. Always be sure to cleanse your skin at the end of the day to remove all makeup residue and unclog pores as well.
AS FEATURED ON:
AS FEATURED ON:







By: picsfive

It's important to use the right skin care products for oily skin, but without over-cleansing or drying.

By: spotmatikphoto

Some African Americans use gentle shea butter soaps to cleanse facial skin.

By: beerfan

Staying hydrated may help prevent excess dryness and breakouts.

By: gosphotodesign

Vitamin A and vitamin E supplements may help decrease the skin's oil production.

By: Rob

Men may use makeup to cover blemishes caused by oily skin.