How Do I Get Silky Straight Hair?
There are several ways to get silky straight hair, but not all methods will work for everyone. Those who have curly, frizzy, or unruly hair will typically have to work harder to get silky hair, but it can be done with the right products and styling techniques. In general, silky straight hair can be attained through the use of anti-frizz products, hair lotions and gels, and hair-straightening tools. Those who already have relatively straight hair may only need to use a small amount of product to achieve the desired effect, while those with curly hair may need to use multiple products and tools to get silky hair.
One of the most popular ways to get straight and smooth hair is to use an anti-frizz hair lotion or serum. The presence of frizz automatically makes the hair look unruly and rough, which is not the desired look when one is trying to achieve silky, smooth hair. Anti-frizz products are designed to keep frizz away and to keep the hair looking shiny, soft, and polished. Many of these products are oily, however, so it is important for those who use an anti-frizz product to only apply a small amount and to evenly distribute the cream or serum throughout the hair.
There are also various straightening hair gels and balms designed to be used in combination with a flat iron or straightening tool, or on their own. Those who have curly or kinky hair may need to use a product that is designed for their particular hair type. Many of these straightening products are also designed to add smoothness and shine, which is ideal for those wanting to achieve silky straight hair.
Many individuals will need to use a flat iron or a straightening tool, especially those with wavy or curly hair types. These hair styling tools use heat to bond the hair and change the shape of the hair shaft temporarily. Using a flat iron or straightener can also cause damage to the hair over time, so it is best to use sparingly and to make sure the hair is conditioned and moisturized as often as possible.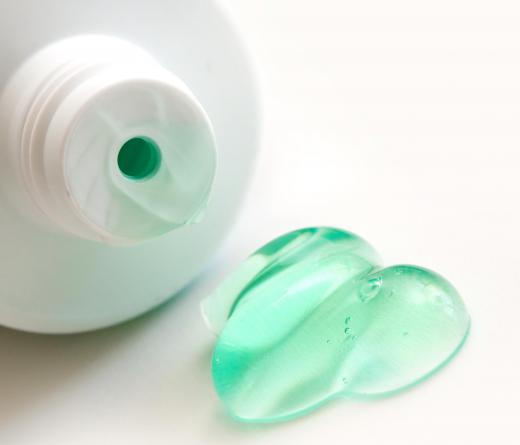 Silky straight hair is generally healthy, moisturized hair as well. Dry, damaged, or parched hair typically will not look silky, no matter what products or tools are used. This is why it is important for those wanting to achieve smooth and silky hair to keep the hair moisturized and in good health. It is a good idea to use deep conditioners on the hair and to avoid overusing styling tools such as hair dryers or flat irons. Sun exposure can also cause damage to the hair, so it is wise to limit time in the sun and to wear hats while outdoors for long periods.
AS FEATURED ON:
AS FEATURED ON:







By: Ariwasabi

A woman with silky straight hair.

By: Daria Filiminova

Flat irons are electric devices that can help to achieve silky straight hairstyles.

By: Alexandra

A hair gel might be used with a straightening tool to achieve silky straight hair.

By: ia_64

To get silky straight hair, avoid using hair dryers.

By: Christian Schwier

Sun exposure can damage hair, which is why it's best to wear sun hats while outside for long periods of time.