The founder of Acorn, David Quinn, started his company in 1976 in Lewistown, Maine with the slipper sock. His goal was to bring "Comfort on Earth", now the company's motto, through high quality, versatile footwear. Since its humble beginnings, Acorn has expanded to include the slipper socks, traditional and indoor/outdoor slippers. Acorn even provides NASA astronauts with the slipper socks they use on their missions.
Through the years, Acorn slippers have remained committed to the mission of providing comfortable yet stylish socks and slippers of the highest quality. Their designs are varied and encompass consumer input and opinions so as to fit into any lifestyle's needs. Each slipper is hand sewn, most with detailed seamwork designs.
Each product offered by Acorn has options. Take the slipper sock. There is the traditional fleece or fleece with leather side walls and suede leather soles for waterproof, skid proof inside-outside durability.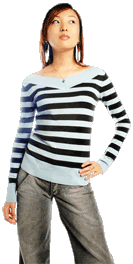 Acorn slippers also come in a variety of designs. There is the traditional slip-on or slides, mules and scuffs. Then there are styles ranging from ballet to Mary Janes to spa slippers, from moccasin-style to wraps to booties. All slippers boast weather proof soles with skid resistant treads for indoor or outdoor use. All slippers come in a variety of colors and patterns from basic blacks and browns to solid bright colors and festive patterns.
Other features offered by Acorn slippers include Berber terry, for comfort; double layered fleece and sheepskin, to provide warmth and comfort; and memory foam, for maximum comfort and relaxation of the feet, depending on the slipper. Many even come with an enhanced raised heel for foot support and stability.
Acorn slippers even offer an eco-friendly collection where all the footwear is made from all natural, renewable, biodegradable materials. Their vegan collection encompasses footwear made without any animal by products or animal testing.
All Acorn slippers and socks are machine washable and made to last, and are available in children's, women's and men's sizes and styles. Socks cost around $15.00 US Dollars (USD). Slipper prices depend on the style and added features, like comfort cushion insoles versus memory foam. Slipper prices range from $25.00 US Dollars (USD) for basic footwear, to $70.00 US Dollars (USD) for sheepskin booties. The average price range is between $35.00 to $45.00 US Dollars (USD).
All Acorn foot wear is 100% guaranteed. All products have a warranty against any manufacturing defects that may occur outside of normal wear and tear. Exchanges or returns can be made at the store of purchase.
AS FEATURED ON:
AS FEATURED ON:







Woman with hand on her hip