Gel nails are a type of artificial nails that most closely resembles the natural nail. Gel nails are similar to acrylic nails, as they are both made from a combination of a monomer liquid and polymer powder. The monomer liquid reacts with the polymer powder to form long polymer strands. The strands, when dry, form a hard resin that resembles a fingernail. Gel nails, unlike standard acrylic nails, contain additional short chain monomers, known as oligomers, that makes the nails more flexible.
The gel version of artificial nails are available in two types; light cured and no-light gels. Light cured gel nails are hardened by placing your fingers under an ultra-violet light for approximately two minutes. No-light gel acrylic nails are cured by applying a special gel activator that can either be brushed or sprayed onto the nails. An additional variety of the no-light version can be cured by dipping the nails in plain water.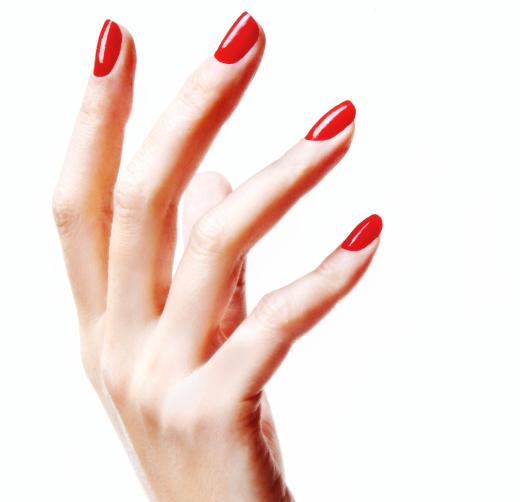 Gel nails are very similar to standard acrylic nails. You can paint, wear french tips and airbrush designs on both types of artificial nails. They can both be worn long or short without any considerable difference between the two. Both types of artificial nails can also be filed into square, round or pearl shapes.
There are advantages to choosing gel fingernails over acrylic. The biggest advantage gel nails have is that they look identical to natural nails. They are thin and flexible, with a glossy appearance. The mixture used to make the resin is also completely odorless, making it safe for pregnant women to wear artificial nails. Because of the thin layer of acrylic when applying the nails, they don't have to be filled as often.
There are disadvantages to gel style artificial nails. They are more expensive but break a lot easier than other varieties of artificial nails. Gel nails don't hold the polish as well either, meaning you have to paint them more frequently. When the nails break, they tend to shatter, meaning you can't perform a self-fix job. You will have to visit the nail salon for it to be filed off and replaced.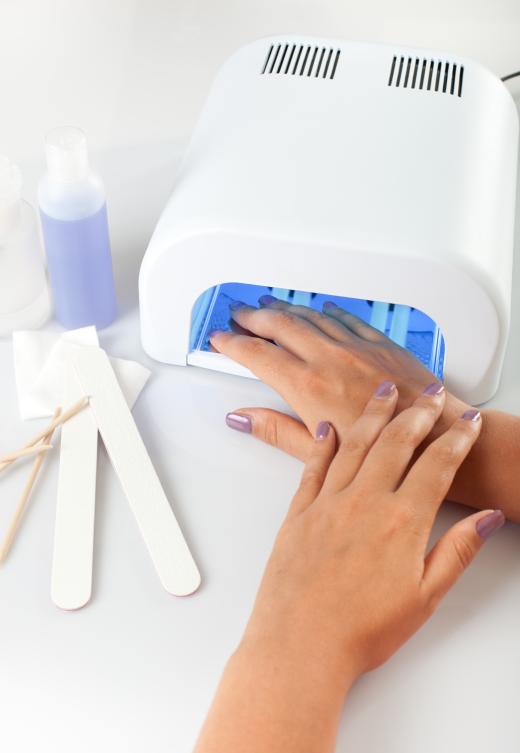 Just like any other variety of artificial nails, there is a risk of developing a fungal infection during the application process. Make sure to clean the nail bed with isopropyl alcohol before applying artificial nails. Take care of your fake nails by moisturizing your cuticles and getting your nails filled regularly. If you decide to remove your artificial nails, go to a nail salon, as they have to be filed away.
AS FEATURED ON:
AS FEATURED ON:







By: cardiae

Gel nails painted red.

By: tungphoto

Isopropyl alcohol, which should be used to clean the nail bed before applying gel nails.

By: Antonio Gravante

Gel nails curing under a UV light.

By: larisabozhikova

Nail polish can be used on gel nails.

By: Votash

Gel nails are very similar to standard acrylic nails.

By: terex

A UV gel nails kit should include nail files.