What are Some Different Types of Hair Brushes?
Hair brushes are used not only to keep hair neat and styled, but to distribute the oils from the scalp to the ends of hair strands. Different kinds of hair brushes work on different hair types, hair lengths and hair styles. Common types include the paddle, sculpting, and round and flat thermal brushes, as well as wire brushes, oval brushes and cushioned brushes.
Paddle hair brushes are good for smoothing and straightening hair. They can tame down curly and wavy hair, but are not suitable for creating volume. They are usually large, flat and rectangular and offer wide coverage.
Sculpting brushes are suitable for use on chopped or razored hair edges. They tend to work best on shorter haircuts as well as on textured shapes and rounded layers. A sculpting brush can also be used for creating volume by backcombing the hair.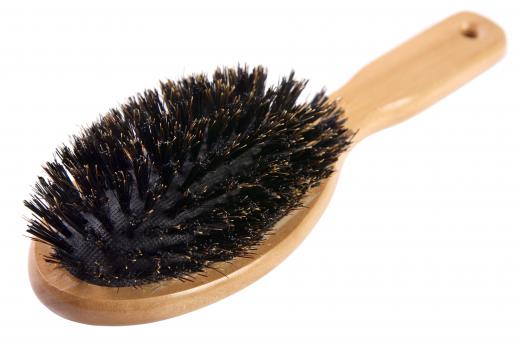 Round thermal hair brushes can add shape to short hair, especially when blow drying the hair. They are available in different widths to add different shapes to the hair. When used with a blow dryer, they often smooth and volumize the hair. Flat thermal brushes tend to stretch out the hair and can help create a flat, smooth look.
Wire brushes usually work best on thick hair as they may be too harsh on the scalp of those with finer hair types. They can also work well on curly hair. Those with the little plastic balls on the ends of the metal spokes are often gentle enough for those with finer hair.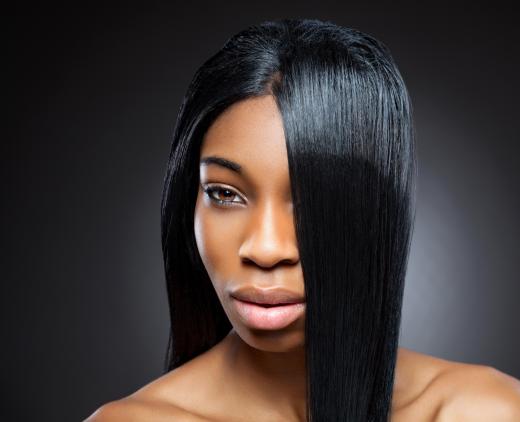 Oval hair brushes do not usually add much volume to the hair and are good for long, straight hair. Cushioned versions are ideal for medium-long to long hair as the longer the hair is, the more susceptible it is to breaking. Cushioned brushes tend to cushion the hair and help to prevent breakage and damage.
Some brushes are made with synthetic bristles instead of wire ones. Synthetic-bristled brushes are more widely available and usually much less expensive than natural-bristled ones, but they may create static in the hair. Fine hair is especially prone to static. Natural-bristled hair brushes are often made from boar's hair and tend to reduce static in the hair.
AS FEATURED ON:
AS FEATURED ON:







By: Leonid Nyshko

Boar bristle brushes effectively smooth, lift, and help redistribute oil throughout the hair.

By: and.one

A clamp brush helps to comb straight and makes it easier to smooth hair while blow drying.

By: Laurent Hamels

Experts say that some hair brushes do more damage than good to the hair and scalp.

By: indiraswork

A paddle hair brush can help to tame and smooth curly hair.

By: Coka

Wooden bristle brushes are considered gentle on hair.