What are the Different Types of Pore Minimizing Products?
Humans have pores all over their skin that allow hair growth, perspiration and natural oil release. Pores are a way for the body to expel toxins, regulate temperature and prevent infection. This is essential to maintaining a healthy body, but toxins sometimes are released in the form of blemishes or excess oil that leads to enlarged pores. Pore minimizing products can help reduce the appearance of large pores and keep the skin looking healthy and smooth. There are a number of pore minimizing products on the market, including exfoliating scrubs, pore strips, sebum control products, various creams and lotions, vitamin A treatments and face masks.
Exfoliating scrubs are popular pore minimizing products because they buff away the outer layers of damaged skin and help stimulate new cell growth. Such products often contain acne-fighting ingredients, because acne blemishes often contribute to enlarged pores. Exfoliating scrubs keep pores clean and should be applied twice weekly.
Pore strips can help minimize pores by removing blackheads, which keep pores clogged. They are best applied after a warm shower or bath, which helps open the pores. A strip should be applied to an affected area, and removal directions should be followed carefully in order to prevent scarring and infection.
If excess oil is the reason behind enlarged pores, a product that reduces the amount of oil or "sebum" in the skin can be used. Sebum control products reduce excess skin surface oil and work to keep pores from clogging, which often makes them look enlarged. Products that contain nordihydroguaiaretic acid are recommended for controlling sebum production.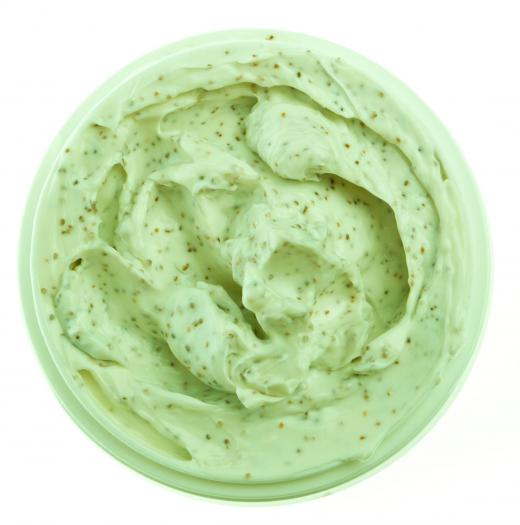 The look of pores can be reduced by applying a pore minimizing lotion or cream. These products work by penetrating deep into the pores to remove oil which minimizes the appearance of pores. Vitamin A treatments minimize the look of pores by encouraging quicker cell turnover and unclogging blackheads.
Face masks can tighten skin, thereby reducing the appearance of large pores. These masks work by drawing out impurities and deep-cleaning the skin, keeping it smooth and free of large pores. Tightening face masks with alpha hydroxy acids (AHAs) and beta hydroxy acids (BHAs) are particularly effective, because both types of acids exfoliate the skin and unclog pores. AHAs used in pore minimizing products include citric acid, malic acid, glycolic acid and salicylic acid.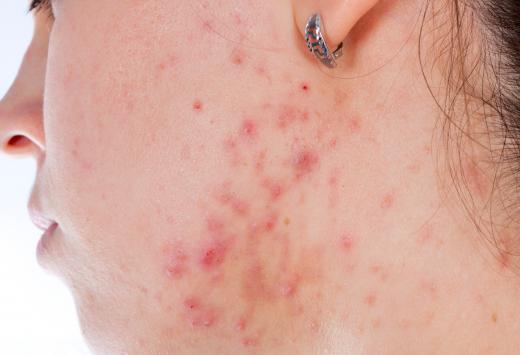 These pore minimizing products typically can be found at the drugstore or supermarket, but there are other ways to reduce the appearance of large pores, including procedures that must be performed by a professional. Treatments such as microdermabrasion, chemical peels and laser resurfacing can be used to minimize the look of large pores. These procedures also can reduce the appearance of wrinkles, sun spots, acne scars, fine lines and other blemishes.
AS FEATURED ON:
AS FEATURED ON:







By: rufar

A pore refining cleanser can be used to minimize pores.

By: kubais

Using an exfoliant can help minimize pore appearance.

By: badmanproduction

Acne blemishes can lead to enlarged pores.

By: Darren Baker

Clay face masks can be applied to help tighten skin and reduce the size of pores.

By: belahoche

Chemical peels may be used to minimize the appearance of large pores.