A beauty spa is a business that offers treatments such as manicures, pedicures, and facials. Some beauty spas are also hair salons. Body care such as massages and hair removal is a part of many beauty spas. Pampering clients while offering a selection of body and skin care services is the main business goal.
Manicures and pedicures are popular beauty spa treatments. Moisturizing foot and hand soaks can be luxurious experiences at these spas. For instance, a foot bath may include gentle jets of deliciously scented warm water. Soothing moisturizing cream is often applied to the feet and hands by attentive staff. Clients choose their favorite nail polish colors from a large selection offered at the beauty spa; the products are applied expertly by trained personnel.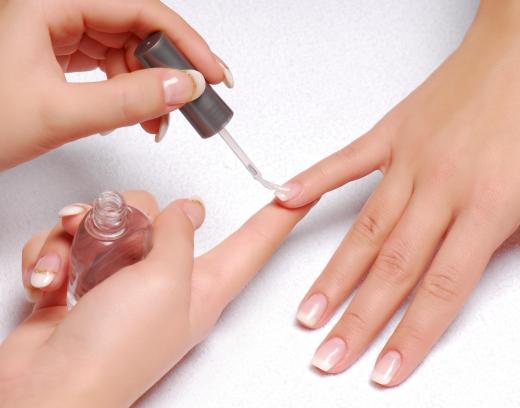 Many beauty spas offer full lines of other cosmetics that are applied by experienced makeup artists to guests who choose the service. Skin care experts may recommend certain products for spa clientele. Most beauty spas have package deals that include many different services and products for a reasonable price.
A spa guest may spend a few hours or an entire day being pampered. Relaxing massages and hot scented baths are specialties at some beauty spas. Herbal teas and warm fluffy towels are just some of the pampering touches that these spas usually have for their clients. A day package may include a light lunch along with the client's choice of several different beauty treatments.
Gift certificates can be purchased at most beauty spas. For instance, a husband may buy a beauty spa gift certificate for his wife for her birthday or other occasion. Friend day spa packages are also popular. A woman and one or more of her friends enjoy many different spa services and usually have time to chat over tea or while they are having pedicures or manicures done.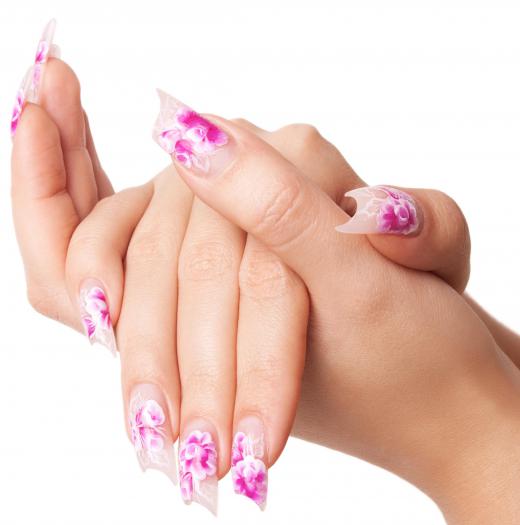 Beauty spas are popular in most areas as many people enjoy being pampered and relaxed while also having their grooming and skin care concerns handled by trained professionals. Hot baths and soothing massages can relieve stress. Spending a day, or even just a few hours, at a quality beauty spa makes many women feel not only relaxed, but also satisfied that they took time to care for their own needs. Without going to beauty spas, many women have difficulty spending as much time as they would like on their looks and grooming due to busy family or work schedules.
AS FEATURED ON:
AS FEATURED ON:







By: Valua Vitaly

A woman getting a manicure.

By: anna karwowska

A woman removing a facial mask at a beauty spa.

By: a1ex76

A woman with false nails from a beauty spa.

By: Kaarsten

Some beauty spas offer Botox® injections.

By: dgmata

A man getting a massage at a spa.

By: volff

Many beauty spas will apply a moisturizing cream to feet and hands.

By: Boyan Dimitrov

Many beauty spas offer foot bathing services.

By: iroto123

Beauty spas usually use lotions to aid in skin treatments.

By: sherrie

Beauty spas may include a warm bath with aromatherapy bath salts.

By: Africa Studio

Rock treatments may be offered at a beauty spa as part of a massage treatment.