What is a Honey Conditioner?
A honey conditioner is a hair care product or a homemade product consisting primarily of honey and is used to keep hair healthy and strong. Many hair care brands offer a honey conditioner for several different hair types. This particular type of conditioner is also useful in treating hair and scalp conditions, such as dandruff and seborrheic dermatitis.
Honey is naturally high in vitamins and minerals, such as vitamin B, calcium, chlorine, aluminum, iron, magnesium, manganese, silica, potassium and phosphorous. It also is regarded for its antibacterial, antimicrobial, antiseptic, antioxidant and anti-fungal properties, and many people use raw honey to treat hair loss, itching and dandruff. Research done on its effects suggests that honey can also prevent future hair loss in individuals who have used it previously for hair and scalp treatments and who continue to use a honey conditioner on a regular basis.
A honey conditioner is an excellent remedy for dry hair or for hair that has been damaged by over-styling. For hair loss, conditioning hair with honey along with either olive oil or tea tree oil might offer relief. When one is purchasing a honey conditioning product, however, the labeling should be read very carefully to assure that honey is the main ingredient and that other ingredients that might harm hair, such as alcohol, are not included.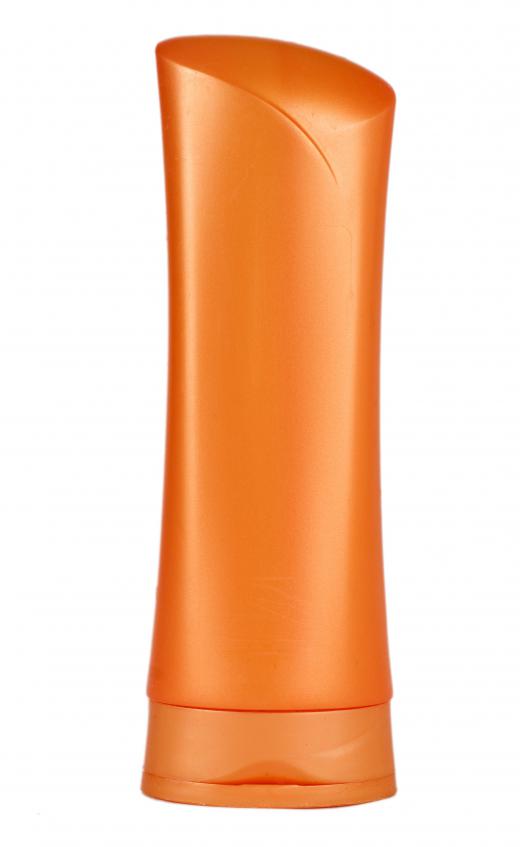 Whether one is searching for a dry hair conditioner or a leave-in conditioner, a honey conditioner can be useful. Generally found wherever hair care products are sold, honey conditioning products are easy to locate and are featured in a variety of hair care conditioners making, it easy to select one according to one's hair type and desired results. It is commonly sold in commercial form, but many people also make their own conditioner out of raw honey and other natural ingredients.
One popular recipe for a homemade conditioner includes honey, olive oil, rosemary oil and guar gum. Other recipes combine honey and oatmeal. Some people even prefer to simply apply raw honey directly to their damp scalp and, treating it as a leave-in conditioner, cover the scalp with a cap for 30 minutes before rinsing as usual. People who have used this method maintain that the honey is not difficult to rinse out of the hair. There are a variety of recipes used in making honey conditioner, and these generally range from basic conditioners to creating conditioning treatments to be used as home remedies for particular hair and scalp problems.
Whether it is purchased in product form or created from scratch, honey conditioner helps keep hair healthy and strong. It is also widely regarded as an ingredient that will leave hair soft and shiny. Depending on the hair's health when honey conditioner is first applied, several consistent uses might be necessary before hair is restored to a naturally healthy state.
AS FEATURED ON:
AS FEATURED ON:







Honey.

By: Irina Brinza

A bottle of honey conditioner.

By: Anastasia Tsarskaya

A honey conditioner may be used to keep hair healthy and strong.