Blemish balm creams, also called BB creams, are a type of healing facial cosmetic that originated in Asia. The multifunction balms can clear up skin problems and simplify the make-up process. Disadvantages include a narrow range of shades that favor pale skin, though Western brands are launching versions of the balms that come in a wider range of shades.
The original blemish balm creams are popular cosmetics products in Japan and Hong Kong. These balms often contain sunscreen and a whitening ingredient that can clear up spots of pigmentation on the skin. Regular use of the product can result in healthier looking skin.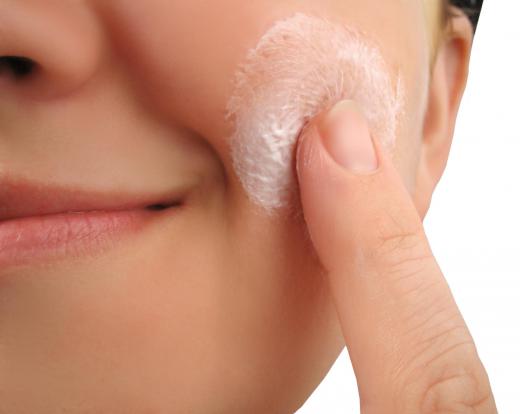 Purchase of a blemish balm is meant to speed up the beauty routine. The balms serve as a foundation, concealer, and sunscreen. Coverage can be built up but not to full coverage, as the formula is somewhat thin. The balm can be applied with a cosmetic sponge, and should be blended well to avoid streaks.
Formulations exist for dry, combination, and oily skin types. The final finish of blemish balms ranges from matte to slightly dewy. A matte finish may cause the wearer to look paler than usual, but the use of a blush and a bronzer can offset the paleness.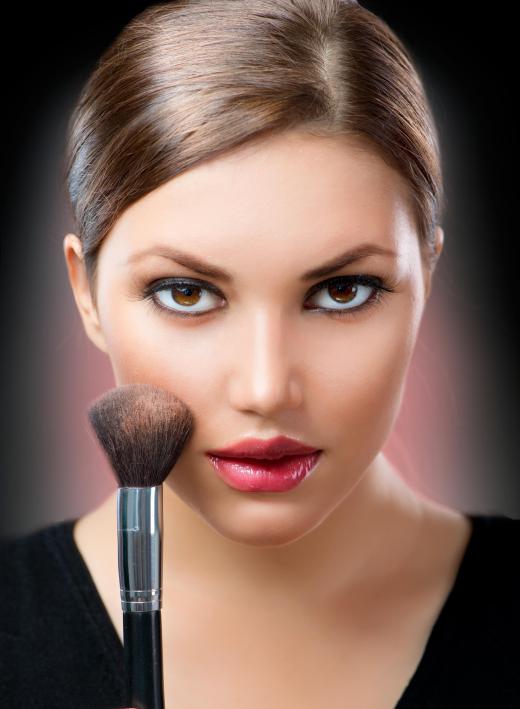 Shade availability of the blemish balm creams is usually limited to two or three colors per brand. Warm or cool tones are available, though finding out which is which may take some research. Women with pale skin tones similar to those found in Asian cultures are most likely to find a suitable match, while darker skin tones will find the products far too pale.
There are blemish balms that boast the ability to color adjust to the wearer's skin tone as well, though this change may be slight and still disqualifies medium to dark tones. Some balms apply with a grey tinge that goes away as the product oxidizes. These should be applied 10 to 15 minutes before other facial make-up to give time for the color to change.
Buyers outside of Asia typically need to order the blemish balm creams online. This means that it is not possible to sample the products prior to purchase. It may take some trial and error to find a cream that matches the skin shade and type.
Western cosmetics brand have begun producing versions of blemish balm creams. There is usually a difference in wear or benefits between these and the Asian versions. Whitening and sunscreen protection are commonly left out of these formulas. The advantages include sampling the product at a cosmetic counter and a wider range of shades that will accommodate darker skin tones.
AS FEATURED ON:
AS FEATURED ON:







A woman applying cream to her face to remove a blemish.

By: Subbotina Anna

Blush and bronzer are typically used in conjunction with BB creams, since they can give the face a pale look.

By: Iryna Volina

Blemish balm creams are a type of healing facial cosmetic that originated in Asia.

By: red150770

BB creams may be used in place of foundation, or in conjunction with other makeup.

By: F.C.G.

Blemish balms can help conceal moles.