What Is Chamomile Shampoo?
Chamomile shampoo is shampoo made from the chamomile flower, which is known to be a gentle herb with soothing properties. Due to its gentle nature, chamomile shampoo is often used to wash hair that has been dyed or color-treated, particularly if hair has been dyed blond as chamomile shampoo gives hair a lighter color. It is also a popular shampoo to use on kids because it is so gentle.
There are two types of chamomile flower: Roman chamomile and German chamomile. Worldwide, German chamomile is the more popular, although both have similar healing properties. Traditionally, chamomile has been used to treat a variety of issues, including insomnia, digestive issues, skin conditions, burns, ulcers and other inflammatory conditions. It is often used in the form of a tea, particularly for digestive issues.
Making a simple chamomile shampoo entails employing a similar process as the making of chamomile tea. It starts by steeping the head of the flowers in boiling water. The steeped solution is then mixed with soap flakes, usually made of oil, and glycerin, which is used to add bulk and an as congealing agent. It is often combined with other herbs that have similar soothing and relaxing properties, such as lavender.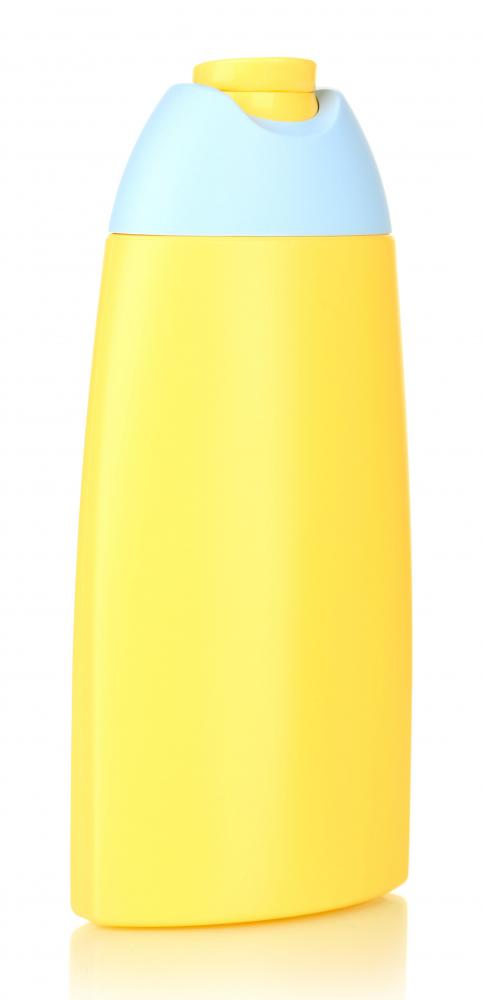 In addition to enhancing the color of hair or leaving blond streaks, chamomile shampoo can also potentially help with skin problems, such as dry skin or eczema on the head, although studies on its effectiveness for this purpose are limited. Due to the soothing nature of chamomile shampoo, it tends to leave hair shiny and silky, as it doesn't strip off many of the natural oils. Some shampoos also add chamomile to help get rid of lice and mites.
It is easy to find chamomile shampoo in health stores and online, but it is also relatively simple to create at home with the right ingredients. The advantage of this is that it allows for the use of the flowers in the natural state. Some chamomile shampoos sold commercially use chamomile oil or other extraction methods, which are convenient but don't always have the same effect as using fresh flowers does.
Using chamomile shampoo is relatively safe, but those allergic to certain types of flowers should avoid it. Common flower allergies that might cause a reaction to chamomile include allergies to asters, daisies, chrysanthemums, or ragweed. Typical allergic reactions can include sneezing, dry skin, congestion and difficulty breathing. In some cases, people who weren't allergic to other flowers have been found to have a reaction specifically to chamomile, although it is not common.
AS FEATURED ON:
AS FEATURED ON:







By: Konstantin Yuganov

Chamomile shampoo is commonly used to wash dyed hair.

By: Africa Studio

Some shampoos add chamomile to help get rid of lice and mites.

By: Piotr Marcinski

Chamomile shampoo is especially effective in improving the brightness of blond hair.

By: edwardderule

Use of chamomile shampoo results in silky, shiny hair.

By: corinne matusiak

Chamomile may be added to shampoos to treat lice and mite infestations.

By: lightwavemedia

Chamomile has been used to treat a variety of issues, including digestive issues.

By: starush

Excessive itchiness may be a sign of an allergic reaction to shampoo.