Vitamin E oil is a type of oil made from concentrated vitamin E commonly used for its healing, repairing, and anti-aging properties. Uses for this oil can range from smoothing fine lines and wrinkles to treating medical conditions. The most effective form of vitamin E oil is often the most natural.
Vitamin E is considered to be a fat-soluble vitamin. While one source is in food, it can also be found in various oils like corn, soya, and canola. To extract vitamin E from these oils, the oils have to undergo a distillation process. Once this is completed, vitamin E can be processed into liquids, gels, and supplements. Vitamin E oil can also be a result of the distillation process.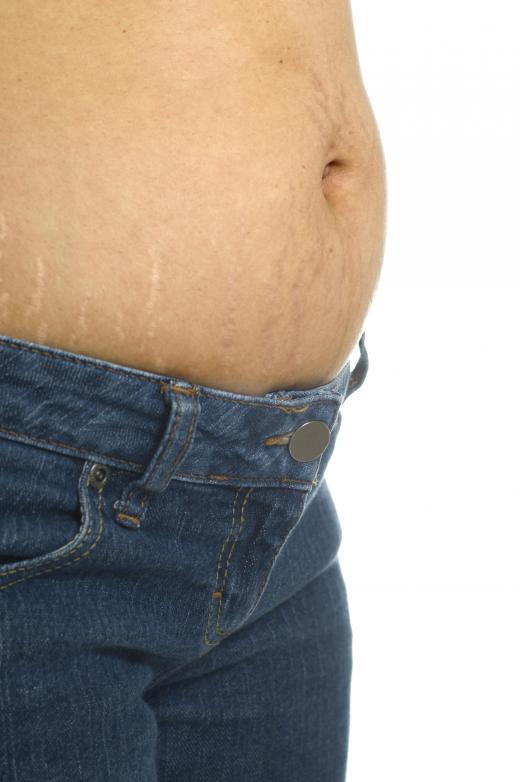 This type of oil is popular for its healing capabilities. Vitamin E, in itself, is a very effective antioxidant that can combat the damage that free radicals cause, or help prevent the damage altogether. It can also encourage skin repair when applied externally.
Some common uses of vitamin E oil are those that are topical in nature. This oil can be applied to the skin to prevent or treat sunburn. It may also be used as remedy for other irritating skin conditions like psoriasis and eczema. The oil can be applied to scars, marks of hyper-pigmentation, blemishes, and stretch marks by people hoping to reduce the appearance of these conditions.
Vitamin E oil can also be used as a beauty oil when applied to the face. Treating the face with this oil has been thought to reduce the signs of aging, including fine lines and wrinkles. Regular application gives the appearance of healthy, youthful skin. Some individuals might even incorporate the oil into their hair in an effort to encourage their hair's growth.
When choosing a vitamin E oil, it might suit consumers to look for the most natural form of vitamin E that they can find, as synthetic forms of the vitamin can be less effective. Vitamin E marked as being D-alpha tocopherol with mixed natural tocopherols is a natural form of the vitamin, while its similarly named DL-alpha tocopherol is a synthetic version. Additionally, oils made with glyceride will probably not provide as good of results as oils that are made without it. Consumers should be aware that opting for the natural form might cost them a little more money, but the results can be well worth the extra price.
AS FEATURED ON:
AS FEATURED ON:







By: Leo Lintang

Vitamin E oil may help with stretch marks.

By: schankz

Vitamin E oil may be applied to scars.

By: danr13

Vitamin E is found in canola oil.

By: branex

Widely viewed as one of the healthiest types of cooking oil, canola oil is rich in vitamin E.

By: Rostislav Sedlacek

Vitamin E oil can help treat and prevent sunburns.

By: Serhiy Shullye

Vitamin E is found naturally in many foods, such as sunflower oil.