Face polish is an exfoliant that is used to remove dead skin cells and promote circulation in the skin. The exfoliants in face polish are usually made of salt, sugar, or the crushed pits of stone fruits such as apricots and peaches. Face polish is a very powerful cleanser that can remove particles of dirt and dead skin cells that have become embedded in the pores.
Because face polish is used to clean out the pores, it can help to reduce the size and frequency of pimples. Furthermore, it can leave skin looking more youthful. This is because it sloughs away dead skin cells so that younger skin is visible. Some polishes are actually intended for the reduction of fine lines and wrinkles.
There are a number of skin care companies that sell face polish and the prices vary greatly. It is possible spend under $10 US Dollars on a bottle that will last for a few months or over fifty dollars for a bottle that contains only a few ounces. Generally, products that are sold in drug stores are the most affordable.
The best way to compare products is to purchase trial sizes if they are available. Many skin care lines sell packages of travel-sized products for a reasonable price. In fact, sometimes these packages are offered as a bonus for making another purchase. In addition, don't be shy about asking for samples. It is common for skin care companies to have samples of most of their products on hand.
One drawback to this kind of beauty product is that it can draw moisture out of the skin. As one of the cardinal rules of skin care is to maintain moisture, it is important to use a good lotion after exfoliating the skin. Depending on the specific needs of the skin, it may be helpful to use an astringent or toner after using an exfoliant and before applying a moisturizer. There are many skin care lines that carry all of these types of products.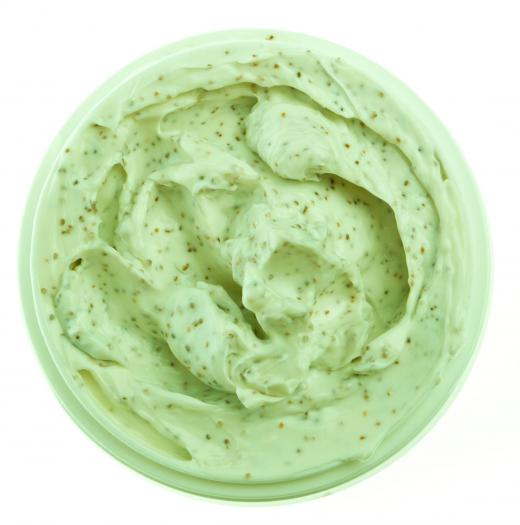 It is important not to overuse exfoliants like face polish. In fact, most strong exfoliants have a maximum use of once per week. Be sure to follow all instructions on the product label, especially those having to do with frequency of use. In addition, if the skin becomes irritated by an exfoliant, discontinue use.
AS FEATURED ON:
AS FEATURED ON:







By: stoleg

The crushed pits of stone fruits, like nectarines, can be used as an exfoliant in face polish.

By: WavebreakmediaMicro

Regular face washing with proper products helps keep skin smooth and healthy.

By: kubais

Using an exfoliant can help clean out pores.

By: bit24

Sugar is often used an an exfoliant in face polishes.

By: ipag

Face polish is typically more effective than a traditional facial cleanser.