Fine thick hair is hair that is characterized by a large volume of hairs that are relatively small in diameter and circumference. Unlike thick hair with a medium or course texture, this type is often more prone to fly-away strands. It can be quite silky when cared for properly, but it often does not respond well to heat styling with curling irons. Fine thick hair can also be heavy when worn in a long and bluntly-cut style, so many hairdressers recommend layered haircuts for this type of hair texture. This type of hair usually responds well to chemical processes, although extra care needs to be taken to avoid breakage and dryness.
Many stylists enjoy cutting this texture of hair because it gives them plenty of material to shape and style. Healthy hair with this texture can be cut with specialty tools, like styling razors and thinning shears, that add dimensionality to the haircut. Haircuts with layers remove much of the heavy bulk from the hair while still leaving an appearance of volume. Fine thick hair with a good haircut can also be shaped with certain styling techniques. A large volume of finer hair can often be further enhanced with color highlights as well.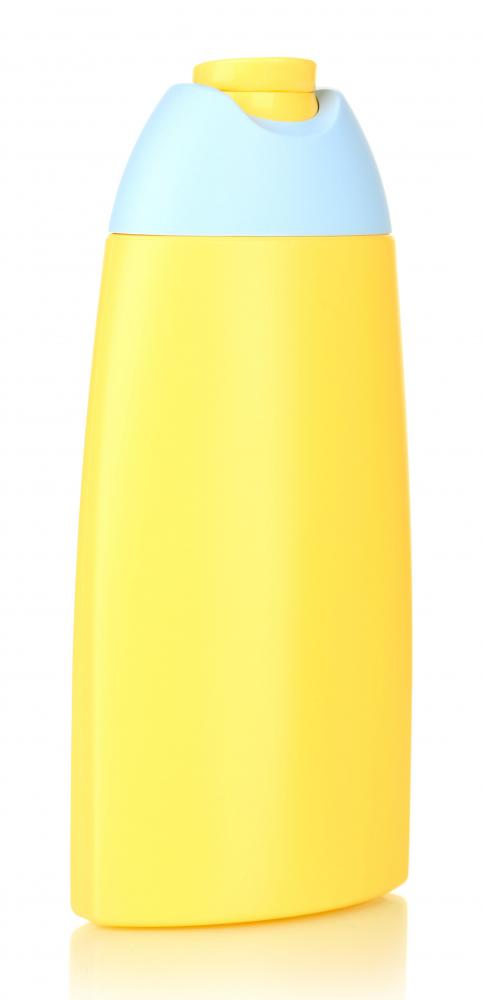 Some of the most common problems with styling this type of hair include heat damage and product build up. Hairdressers often recommend only moderate blow-drying on a medium setting to minimize dry and frizzy strands. People with this particular hair type frequently use anti-frizz serums on their hair to control fly-away strands. While these products are effective when used in moderation, they can often leave a coat of residue on the fine strands. An easy way to avoid the dull hair appearance from product build-up is to use a clarifying shampoo once or twice per week.
Caring for colored or processed hair often takes a few special considerations. Although this hair type generally responds well to coloring, it can also become damaged from strong hair lighteners that contain hydrogen peroxide. Some hair colorists use slightly lower concentrations of peroxide on their fine-haired clients who want a light hair color. These same clients are usually advised to use high-quality color-protecting shampoos and conditioners. They may also receive recommendations for protecting their colored fine hair from the sun and from the chlorine found in swimming pools.
AS FEATURED ON:
AS FEATURED ON:







By: Africa Studio

Fine-haired clients are usually advised to use high-quality color-protecting shampoos and conditioners.

By: nastia1983

Fine, thick hair can be heavy when worn in longer styles.

By: anueing

Fine thick hair does not often respond well to heat styling with curling irons.

By: Roman Gorielov

Residue buildup is often an issue for those with fine thick hair, and a clarifying shampoo may be needed.

By: Piotr Marcinski

Fine curly hair should be shampooed multiple times a week to reduce oil buildup.