Keratin is a strong, fibrous protein found in the hair, skin and nails. The term "natural keratin" is most commonly used when referring to keratin-enriched skin care or hair care products. Natural keratin is organic keratin derived from a natural source that has not been treated with chemicals or synthetic substances. The advantage of using this type of keratin is that, unlike synthetic keratin, these proteins are not usually combined with damaging chemicals like formaldehyde. Natural protein is used in a variety of shampoos, relaxers and creams as well as other beauty products.
For keratin to be considered natural it must come from a natural source. Common sources of cosmetic keratin include animal hooves, fur, feathers, sheep's wool and other animal materials. The keratin derived from animal materials is chemically identical to human keratin. Some people believe this makes natural keratin superior to synthetic proteins.
Some vegan keratin products also claim to contain keratin. Keratin, however, is not naturally found in vegetables. Instead, these products might contain the amino acids necessary to produce keratin naturally.
There are two important advantages of using natural keratin over synthetic keratin fibers. The first advantage is that naturally-derived keratin is believed to be more biologically compatible with human hair. This is especially true if the keratin has been hydrolyzed, or broken down into molecules small enough to penetrate the cuticles of the hair. Keratin that is natural is also less likely to be combined with potent chemicals like formaldehyde, which is sometimes included in strengthening and straightening treatments. Formaldehyde is a toxic chemical that has been linked to several types of cancer, cardiovascular disease and other serious conditions.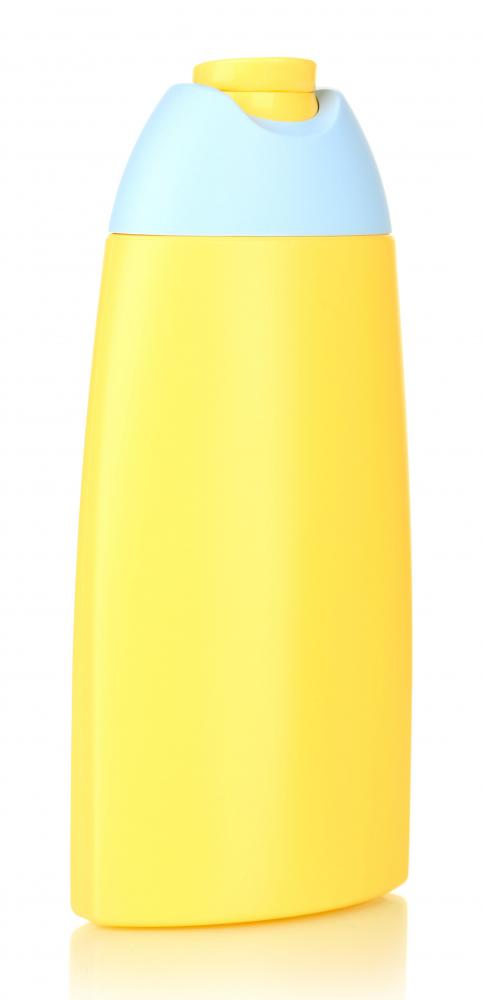 Due to the benefits of natural keratin, this protein is used in several different products. Keratin hair products like keratin shampoo and keratin conditioner are used to replace protein lost through heat styling and chemical treatments. Adding keratin to the hair is believed to increase the hair's elasticity, strength and overall health. People who want to straighten their hair can also use a keratin relaxer. These relaxers are usually created using natural ingredients and are designed to strengthen the hair, while loosening its texture.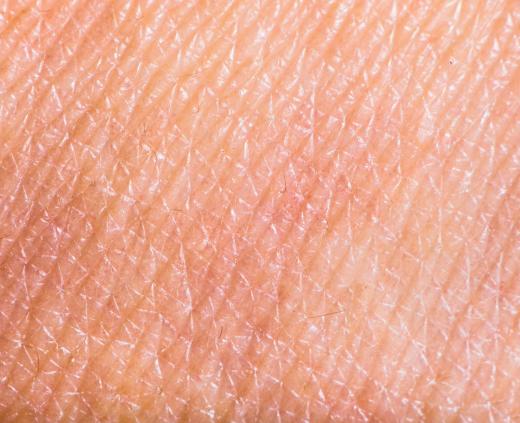 In addition to hair care products, many skin care and nail care products also contain natural keratin. Like hair keratin, keratin creams are believed to add protein to the skin and increase elasticity. Some creams are also said to reduce wrinkles and produce younger-looking skin. People who are interested in increasing the condition of their nails can also find nail lacquers containing keratin. Using a keratin product on the nails is believed to add strength and help users grow longer, healthier natural nails.
AS FEATURED ON:
AS FEATURED ON:







By: Konstantin Tavrov

Keratin is often used in cosmetic creams.

By: Africa Studio

Keratin hair products like keratin shampoo and keratin conditioner are used to replace protein lost through heat styling and chemical treatments.

By: Deyan Georgiev

Keratin is a protein that can be found in skin cells.

By: and.one

Keratin straightener treatments often take several hours to apply, but results usually last for several months.

By: indiraswork

Some keratin shampoons and relaxers are formulated for use on dry, curly hair.

By: Gennadiy Poznyakov

There are distinct advantages to using a natural keratin shampoo instead of one formulated with synthetic keratin fibers.

By: Julija Sapic

Keratin hair treatments may be used to treat damaged hair.