What can I do About Frizzy Hair?
Frizzy hair can be quite the nuisance. For some people, it's so bad and seemingly unmanageable that it doesn't seem like there's anything that can be done to make it better. No one should have to settle for having a head full of frizz hair, and you don't have to. There are ways to control your hair if it gets frizzy and even prevent it from getting that way in the first place.
When purchasing shampoo, look for words on the bottle that state that it's for damaged or dry hair. Naturally curly or color treated hair can especially benefit from these types of shampoos. They will usually have extra vitamins in it and will help add extra moisture that can leave hair feeling more smooth and manageable.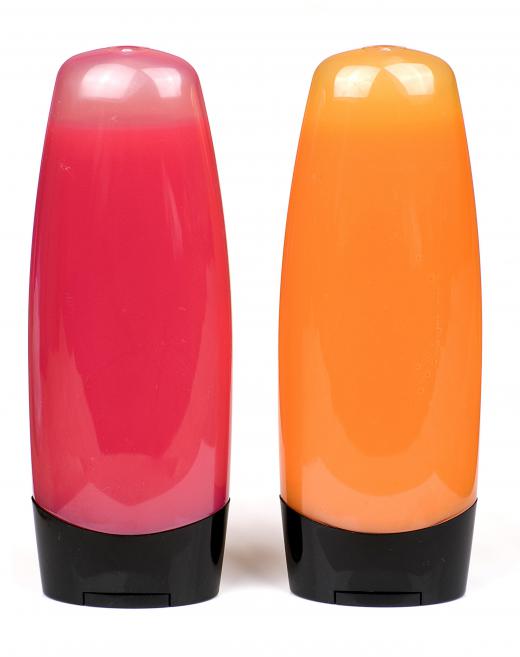 A deep conditioner can be a savior for frizzy hair. It's usually applied evenly and left on for an extended period of time after shampooing. You may want to consider leaving the conditioner on about twenty to thirty minutes while your hair is wrapped in a warm damp towel so that it can penetrate a bit more.
After washing, avoid rubbing your hair with a towel in an effort to dry it quicker. The rubbing can cause breakage and can make hair frizz up after it dries. Instead, blot with the towel and style as necessary.
If you have naturally curly or frizzy hair, opt for using your fingers and a wide tooth comb to detangle and style as using a brush could possibly cause additional damage. On days when its not being washed, consider spraying your hair with a mixture of water and leave in conditioner. It could help to add a little extra protection, however, make sure not to overuse it.
Using heat on frizzy hair can make it worse, so instead of using a blow-dryer, opt for letting it air dry. If the weather outside is humid, you should make sure that your hair is dried thoroughly before going out as the dampness in the air can make it frizz up. If using a blow-dryer, curling iron or straightener is a must, consider using a heat protection spray first.
In order to keep a style set throughout the day you should try using a finishing crème. It can add extra moisture, hold the style and keep frizz from forming. To use, put a small amount on your palm, rub your hands together and apply evenly.
Another way to help conquer frizzy hair is to pay a visit to a hair stylist about every four to six months. The stylist can do a trim to stop the damage from getting any worse. In addition, he or she can advise what products to use to better handle your specific type of hair on a day to day basis.
When you have frizzy hair or are trying to prevent it from happening, you don't need to spend a lot of money on styling supplies. There are easy precautions to take to help keep your hair smooth and in good condition, and styling products to use to keep it maintained. With all of the methods and products to try, you may not have to deal with frizzy hair on an every day basis after all.
AS FEATURED ON:
AS FEATURED ON:







By: Dessie

Using a moisturizing shampoo and conditioner can help smooth the hair.

By: Andres Rodriguez

Flat ironing helps add shine and reduces frizz.

By: goodluz

Regular conditioning helps control frizzy hair.

By: macbrianmun

People with frizzy hair should refrain from using blow dryers.

By: Syda Productions

Using a wide tooth comb or the fingers to remove tangles can help minimize damage and resulting frizziness.