What is Skin Whitening Soap?
Skin whitening soap is a product which may lighten and brighten the skin by inhibiting the production of melanin. It is often used to even skin tone, decrease the appearance of scars, and reduce age spots. Some people also use skin whitening soap as a treatment for hyperpigmentation and melasma.
Some ingredients that have been used in skin whitening soap are potentially dangerous. It may be best to avoid products which contain mercury or hydroquinone. Mercury is a highly toxic liquid metal which has been used in items such as thermometers, batteries, and fluorescent bulbs.
Some studies have shown that hydroquinone may cause cancer and other diseases. Hydroquinone is a naturally occurring substance which is excreted by bombardier beetles as part of their defense mechanism. Several countries, including some members of the European Union, have banned the use of hydroquinone as a skin lightening agent. It continues to be available in the United States without a prescription.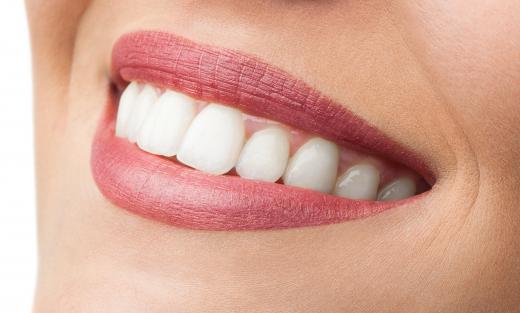 Safer alternatives to mercury and hydroquinone include kojic acid, L-glutathione, and Vitamin C. Kojic acid inhibits the production of pigment in the skin. L-glutathione is an antioxidant nutrient thought to encourage cellular repair, prevent damage from the sun, and lighten the skin. Vitamin C is a powerful antioxidant which helps block the production of melanin.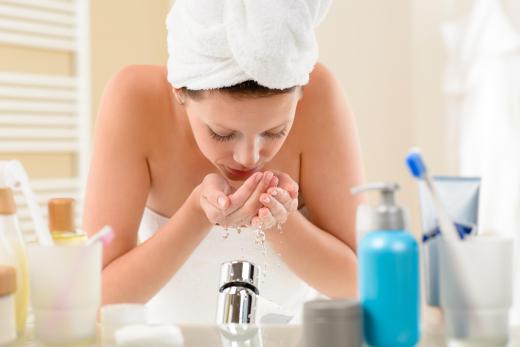 The effects of skin whitening soap tend to diminish over time if the product is not used regularly. Like visiting a tanning salon, skin lightening should be repeated continually for lasting effect. Using a skin whitening soap requires a commitment of both time and money. Maximum results are seen only after prolonged use. In addition, these products are expensive in comparison to ordinary soap.
Skin whitening cream is another option for those who wish to obtain lighter skin. These creams work to lighten the skin and reduce imperfections while smoothing and soothing the skin. Unlike the soap, skin whitening cream is formulated to remain on the body for a prolonged period of time.
Since skin whitening products work by blocking the production of melanin, people using them are advised to stay out of the sun. Using sunblock is also important to protect the skin and maximize the results obtained from cosmetic whitening. Sunblock should have UVA and UVB protection for maximum benefit.
Cosmetic whitening is not confined to the skin. There are many available products which claim to whiten the teeth as well. Baking soda and hydrogen peroxide are common ingredients in teeth whitening compounds. Some users report tooth sensitivity while using these products, so it is important to use caution while using them.
AS FEATURED ON:
AS FEATURED ON:







By: jayvee18

Bombardier beetles secret hydroquinone as part of their defense mechanism.

By: karelnoppe

Cosmetic whitening products are not just confined to the skin, but can be used to whiten teeth as well.

By: CandyBox Images

Some soaps contain papain, which is touted for its skin whitening and smoothing qualities.

By: Nobilior

To prevent skin from darkening, begin by wearing a broad spectrum sunscreen that blocks both UVA and UVB rays.