What Should I Consider When Buying Hair Dye?
Hair dye can be used to cover gray hair, or to lighten, darken or dramatically change hair color. It can turn a brunette into a platinum blonde. If a person wants to use it at home, what should he or she consider?
First, one must consider what he or she wants to do – add warm tones, cool down a brassy color or cover up the gray? Also, is one looking for permanent color, or does he or she just want to try something new? All these answers will affect the decision.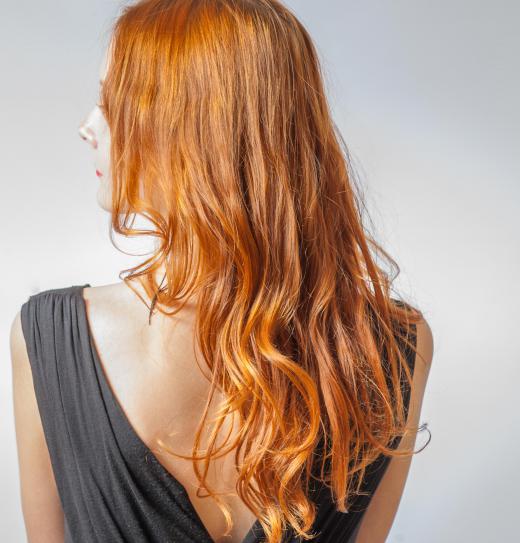 Someone who wants to cover gray hair should look for a hair color that specifically mentions gray coverage. Gray hair can be difficult to color, and some hair dye brands are made just for that purpose. One brand has a pre-treatment for the hair that is supposed to make the gray hair accept the dye more easily. Those who want to cover gray without changing much about their natural hair color should look for a dye shade that is close to their natural color.
Another factor in choosing a hair dye is deciding what it should do. If someone wants to add warmer tones or tone down brassy hair, he or she should look for dye shades with "golden" or "warm" in the color name for warm tones and "ash" for cooler tones. However, to avoid a harsh or sudden change, one should stay within his or her color family. That is, someone with medium-brown hair should look for shades that say "medium golden brown" or "medium ash brown," or something along those lines. Many people can go a shade up or down from their natural color, from medium brown to light or dark brown, for example, but most should stay in this range.
Hair dye may be temporary, semi-permanent, demi-permanent or permanent. Temporary hair color washes out in about two or three shampoos. It's great for trying a new color or for a costume party. Semi-permanent dye washes out in seven to 12 shampoos. Demi-permanent hair color washes out in about 28 shampoos, and permanent hair color lasts until the hair has grown out or is cut.
For a dramatic change, it is a good idea to first to go to a salon and have a professional do the job. This may be the best solution for a brunette wanting to go blonde, or a blonde wanting red hair. However, once the professional has been at work, it is then easier to choose hair dye from the store shelves and do the job oneself.
Brands are generally consistent from one to the next. Some may find a certain brand has just the right shade for his or her hair and will want to stay with that one. Many people get hair color recommendations from friends who have used several brands and have opinions about them. Most brands have Web sites that offer advice, shade recommendations and even instructions to read before buying.
It is also important to invest in shampoo and conditioner for color-treated hair. This will help the color last longer, and also keep the hair in good shape, since hair dye can dry out hair. Most hair dye is available for under 10 US dollars. Someone who wants good hair color may choose this option rather than paying the salon price.
AS FEATURED ON:
AS FEATURED ON:







By: mettus

Demi-permanent hair color washes out in about 28 shampoos.

By: Africa Studio

For dramatic changes, it is best to visit a hair salon.

By: Africa Studio

Do it yourself kits can be used to dye hair at home.

By: Valua Vitaly

After a major change at a salon, it's easiest to maintain the color at home.

By: Marina Karkalicheva

Most hair colors complement people with pale, cool skin tones.

By: esp2k

Temporary hair dye only lasts a few washes before coming out.

By: steinerpicture

When dying hair, it's recommended to wear gloves to prevent staining the hands.

By: Valua Vitaly

Homemade hair dye is not likely to drastically change the appearance of someone's hair.