What Are the Different Shades of Brunette?
Brunette hair is another term for brown hair. There are many different shades of brunette, and each one has its own particular variations. While brunette hair color can be basically divided into light and dark shades, each has its own characteristic hue, and the exact color of one person's hair is rarely identical to another's. Certain subtle differences can usually be found even among shades of brunette that seem very similar.
Brown hair runs a close second to black hair as the most common hair color worldwide. Two pigments, namely eumelanin and pheomelanin, give brown hair its distinctive color, and the varying amounts of these pigments help to create the many shades of brunette. The more eumelanin a person's hair contains, the darker brown it will be. Pheomelanin, on the other hand, gives brown hair a reddish undertone. The shades of brunette that are darker can be characterized as warm hues, while the ones that are lighter are considered the cool tones.
Warm hues include chestnut, chocolate, maple, and burgundy brown. Chocolate brown, sometimes called mocha brown, is the darkest shade similar in color to a semisweet chocolate bar. Chestnut brown is only slightly lighter, taking its name from the rich, brown color of the American chestnut. Maple brown has lighter hue than either chocolate or chestnut shades, taking more of the golden shade of maple syrup. The last on the list of warm hues is burgundy, which as the name suggests, carries a deep reddish tinge that distinguishes it from the other dark shades of brunette.
Brown hair also comes in cool tones, which include brighter shades such as auburn, cinnamon, golden brown, and ash. Both auburn and cinnamon shades are heavily tinted with red, which gives the brown a more vibrant tone. Cinnamon is a bit lighter than auburn, but both give the illusion of fluctuating color, depending upon how the light catches the reddish hues. Golden brown carries the color of freshly brewed tea and, like tea, can vary in intensity, also appearing to change. Ash brown has a touch of gray in its hue, giving it a unique, glossy appearance that can mimic the look of highlights.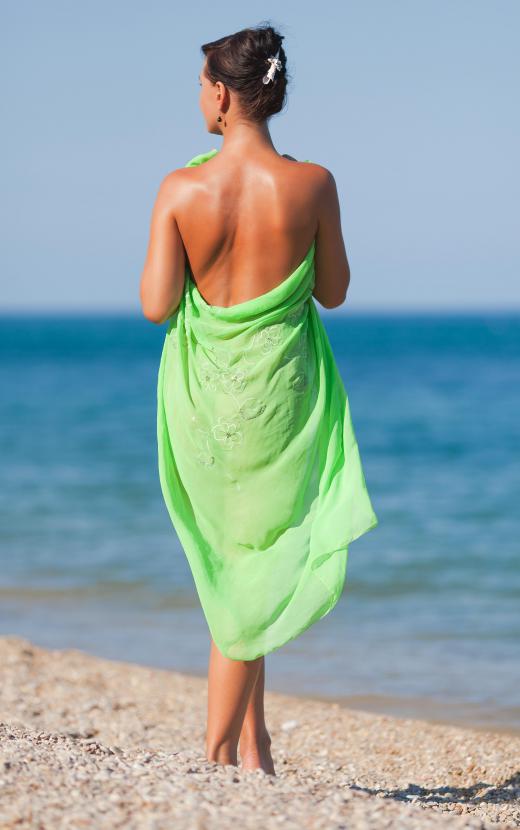 Each of the shades of brunette mentioned has different variations. While the underlying tones that define the shades remain the same, some colors might appear lighter or darker than others. In addition, due to the mix of pigments that create brown hair, some brunettes might have natural highlights. This is especially true for the cool shades, particularly the ones that have reddish tints. The tint of a person's hair can also be affected by other factors, such as sun exposure or different types of shampoo.
AS FEATURED ON:
AS FEATURED ON:







By: sparkmom

Brunette hair can be divided into dark and light shades, with many variations in hue and tone.

By: Natika

Chocolate-colored brown is a popular brunette shade.

By: azazello

Exposure to the sun can impact the tint of a person's hair.

By: puhhha

Brown hair can come in cool tones, such as auburn.