How can I Prepare for an Eyebrow Waxing?
Eyebrow waxing is an effective way to remove excess hair and shape your eyebrows. Getting them done by a professional instead of doing it yourself is the easiest way to ensure that they come out exactly the way that you want them. Before and during your visit to the salon, you can prepare ahead of time in order to make sure that your experience is a successful one.
The first and most important step in preparing for an eyebrow waxing is to choose a high quality and reputable salon. The waxer should be licensed and practice proper sanitary precautions. If you walk in the area and there are skin and dirt particles, walk out immediately.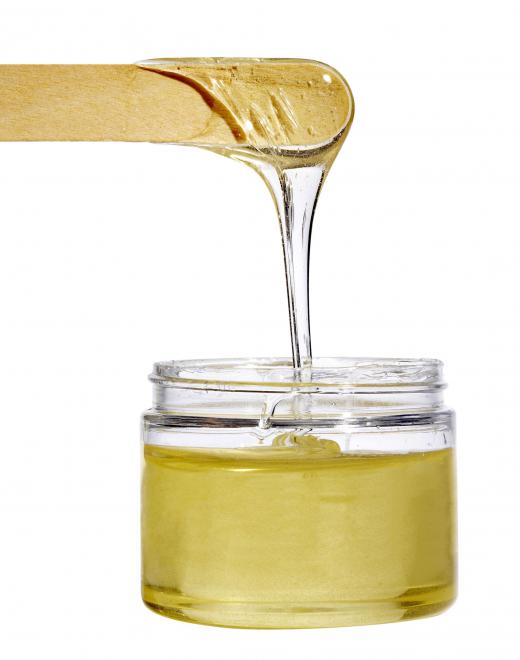 Put your hair up and secure your bangs to the sides with clips to avoid any of it getting stuck in the wax. Prepare your face by washing it thoroughly before arriving and wear absolutely no lotion or makeup on your forehead and eye area. During the eyebrow waxing, you want to make sure that you have a completely clean area to work with and have nothing in the way.
An even better way to prepare for your visit is to bring a picture from a magazine as an example. Have an idea of what you would like your eyebrows to look like. While it is better to follow your natural arch and what works well with your face, there are slight adjustments that can be made in order for you to have the shape and size you desire.
Another step you can take to prepare is to talk with the waxer about how the process will go and how you would like the brows shaped. If you have sensitive skin or a low tolerance for pain, you should disclose this information upfront. Special steps can be taken in order to have the eyebrow waxing process be more comfortable for you.
Stay calm and don't worry about getting the eyebrow waxing done. Many thoughts about the process stem from those that didn't enjoy the experience or that have sensitive skin. Go in relaxed and with your thoughts set on something positive. When the waxer is ready to start, don't tense up. Prepare by taking a few deep breaths in and out to help calm you down and ease your nerves. Don't scrunch your forehead or move around as a shift in the face can have your eyebrows come out imperfect. Within minutes, you'll be ready to walk out with shaped brows.
While eyebrow waxing may be slightly uncomfortable the first few times you get it done, it gets easier each and every time. Before long it will feel like a slight pinch and you will barely notice that it's happening.
AS FEATURED ON:
AS FEATURED ON:







By: blueee

Salon wax.

By: naka

A thorough face washing is recommended before an eyebrow waxing.

By: ingaivanova

Choose a reputable salon to shape your brows.

By: Lsantilli

Eyebrow waxing may be used as an alternative to scissors and tweezers.

By: Andres Rodriguez

Eyebrow waxing may cause slight discomfort.

By: Richard Villalon

Applying numbing cream to the area may help reduce the pain caused by eyebrow waxing.