How Do I Choose the Best Flat Iron for Fine Hair?
Flat ironing is a great way to get smooth, sleek hair, but those with fine hair will want to take extra care not to damage it with this method of heat styling. To choose the best flat iron for fine hair, you will want to choose one with a great deal of temperature adjustment and low heat settings, because people with fine hair do not need the straightener to get very hot. You might also want to choose one made with ceramic or tourmaline plates, as these may cause less damage to the hair.
When you are choosing a flat iron for fine hair, the width of the plates does not really matter. People who have long hair might want to choose a flat iron with wider plates to straighten the hair more quickly, though. If it will be used for short hair or to straighten bangs, narrower plates will be a better choice. This is a matter of personal preference, and is almost entirely based on the length of the hair rather than the type.
The single most important consideration when choosing a flat iron if you have fine hair is the ability to adjust the temperature. Experts generally recommend starting out on the lowest heat setting available, and then increasing as needed if it is not sufficiently straightening the hair. Flat irons can vary in potential temperatures anywhere from 180° Fahrenheit (82° C) to nearly 400° F (200° C). People with fine hair should generally avoid heats higher than about 300° F (150° C), and even that may be too hot, which is why it is so important to get a flat iron with low heat settings; likewise, a unit with a dial is preferable to one with just a switch for low, medium, and high.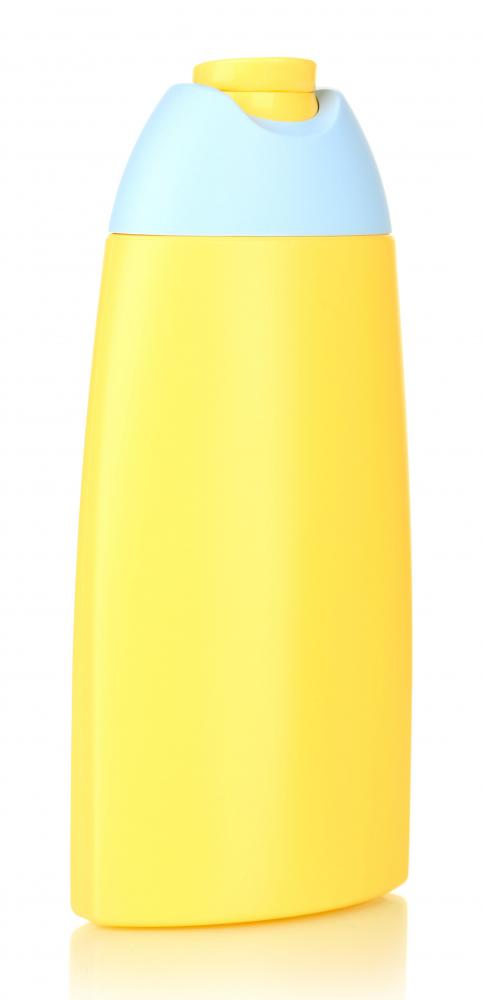 Aside from the heat, a flat iron for fine hair should generally feature plates made of materials such as ceramic or tourmaline, which are gentler on the hair than metal plates. These will be more expensive, but will help to prevent frizz, breakage, heat damage, and may also carry a longer warranty. Though it may not be related to the type of hair you have, choosing a flat iron with an auto-shutoff after a period of time is a great safety feature as well.
Though selecting a quality flat iron for fine hair is important, you will also want to protect the hair with certain products. A lightweight heat styling protector cream can be a great way to make the hair look sleek, smooth, and prevent damage. This is particularly true if the hair is straightened every day.
AS FEATURED ON:
AS FEATURED ON:







By: Daria Filiminova

Using a flat iron on its lowest setting is recommended for fine hair to avoid burning.

By: Africa Studio

A lightweight heat styling protector cream can be a great way to make the hair look sleek, smooth, and prevent damage.

By: goodluz

Flat irons are a convenient way to get a smooth, sleek look, but they can be damaging to fine hair.