How Do I Choose the Best Hair Extensions for Thinning Hair?
Selecting the right hair extensions for thinning hair involves understanding how to use these extensions to add volume and disguise any receding areas or thin patches. Before you can get these results, however, you have to compare the different extension attachments and pick a type that will not cause further hair damage. You also need to consider color and length to properly blend these extensions in so your thinning hair is concealed. Consulting with appropriate professionals may also be necessary.
Thin hair tends to be more brittle and prone to breakage than other hair types. Therefore, to choose the best extensions for thinning hair, you should consider which application methods add less tension and weight to natural hair. One of the most well-known types of extensions are fusion extensions, which include an adhesive and a strand-by-strand application using heat to bond the extensions to the actual hair. Cold fusion extensions, however, may be more appropriate for thinning hair, as they claim to melt the bonds using ultrasonic waves instead of heat.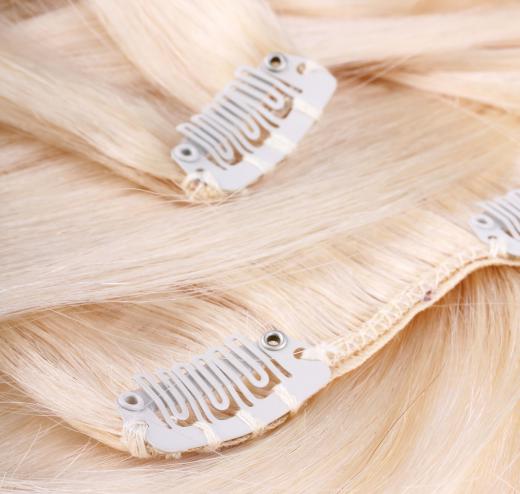 For fine hair, micro rings, which are small loops featuring just a few strands of hair, can be clamped to the real hair. As the extensions are extremely lightweight and are not attached with heat, glue, or by sewing, they are unlikely to cause damage to already fine hair. If you are looking for extensions that you can easily apply on your own, however, the best option is generally a clip on, a clasp consisting of just a few strands of hair pre-attached. The small clips can easily be added to specific areas of the head, such as the crown, to add thickness, and multiple clips can be used to get the desired look.
To accurately blend hair extensions for thinning hair, you have to pay attention to the length of your natural hair. For instance, women with short, thinning hair may want to choose long extensions to create the illusion of more volume. Women who already have long hair, however, but are also dealing with limpness may want to look for long hair extensions and cut these extensions into soft layers to provide a fuller look.
If your hair is thinning, creating some color contrast can also help to camouflage this issue. Generally, however, to make the hair look thicker, you have to consider the color of your real hair. For example, in women with very light or blonde thinning hair, the translucency of the hair makes it easier to see sparseness at the scalp. To disguise this issue, darker extensions can be placed at the scalp, and variations of different blonde- or brown-shaded extensions can be added throughout the hair to add more depth.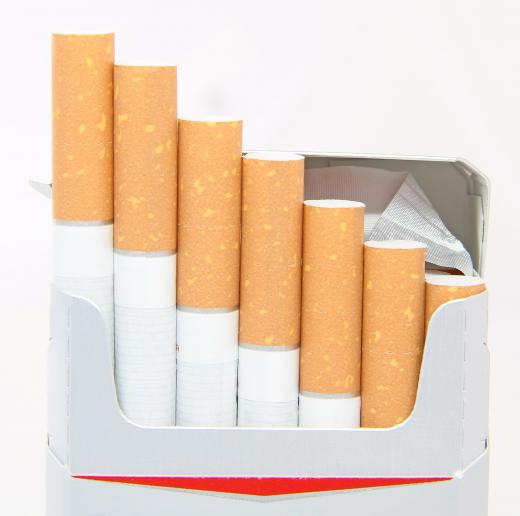 The best hair extensions for thinning hair may be those applied by hair extension professionals. These professionals have received specialized training on properly applying extensions and understanding the different attachment methods available. During your consultation, the hair extension professional should listen to your concerns about hiding thinning hair. In response to your needs, the consultant should be able to advise which extension methods will look natural with your thinning hair without causing additional damage or going over your budget.
Additionally, women who find themselves suddenly shedding large amounts of hair are typically recommended to consult a medical professional. In some instances, the causes of thinning hair may be something as simple as poor diet. More serious causes of thinning hair, however, include hormonal changes, medications, or a side effect of undiagnosed health conditions such as lupus.
AS FEATURED ON:
AS FEATURED ON:







By: pavel Chernobrivets

Blonde hair extensions.

By: RTDS

A stylist putting in hair extensions.

By: Felix Mizioznikov

Someone with thinning hair may choose to wear a wig instead of using extensions.

By: illustrez-vous

Smoking cigarettes may cause thinning hair.

By: stockshoppe

Individuals suffering from hypothyroidism may experience thinning hair.

By: prudkov

Hair extensions may be particularly beneficial to individuals experiencing severe hair loss.

By: tolstnev

Fusion extensions use heat to bond to natural hair.

By: Rido

People who are experiencing chronically thinning hair should consult with a medical professional.