When you color your hair a single color, you may be covering up gray or faded color, but you're likely to produce a hair color that looks distinctly unreal. This is because hair is not all one color. It's usually a mix of colors, with lighter hair on top and at the ends and darker hair in under layers and toward the scalp. This is why people often choose not to just color but to have lowlights or highlights placed in the hair.
Most people are familiar with highlights, a lighter but usually complementary color that helps brighten the hair and may give it a fresh look. Some people skip an overall color and just choose to highlight, which can work great. Not as many people are familiar with lowlights, which instead of being a lighter color than natural or dyed hair are a darker color. These two can really make your natural or dyed color pop and seem more "natural" when colors chosen complement other colors in your hair.
Lowlights are especially a good idea if you have hair that has gone too blonde or that is too flat of a color after treatment. With blond hair, placing a slightly darker blonde color into the hair in selected pieces may give the hair much more depth and dimension. Even if you want super light blond hair, having some contrasting slightly darker color can make it seem like you were definitely born a blonde.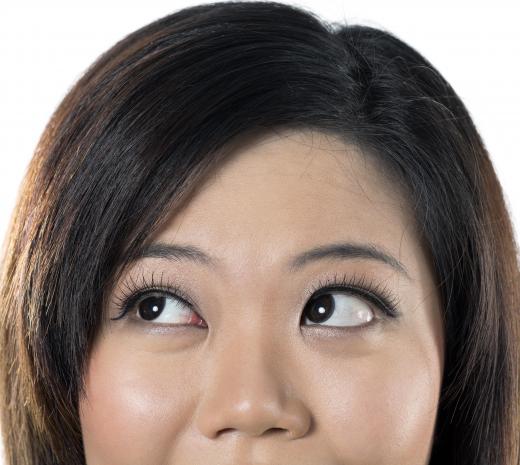 Many people opt for both highlights and lowlights, which may be called three-dimensional or tri-color treatments. Placing these so the hair doesn't look stripy and skunk like can be challenging. Yet when they are placed correctly, they really replicate the look of natural and not dyed hair. Of course, if you want to look the opposite of natural, you can definitely create amazing color contrasts with lighter and darker colors that defy nature, like purple, pink or blue.
Some disadvantages to lowlights and highlights is that they are more time consuming, and many find them difficult to do at home and still get "salon" results. It can help to use a kit that will give you explicit directions on which strands of hair to color, and as with any coloring, do a test strand first to be sure the color chosen isn't too great a contrast. Having a friend help may be a big assistance if you're working with a lot of hair.
Cost of getting lowlights varies by salon. You can expect to pay about $50-100 US Dollars (USD) for a lowlight treatment only. Expect to pay more if you are having more than one color placed, or a combination of high and lowlights, and base color. It is not unreasonable in most cities to expect to pay about $150-200 USD for tri-color treatments and it may be much higher if you are having them done at a famous salon.
How To Do Lowlights?
The best option for doing lowlights is to go to a hair salon and let a professional hair colorist put in the lowlights for you. It's very difficult to properly place lowlights if you try to do it yourself. If you go the DIY route, here are some tips to help you achieve a more realistic look in the safest manner possible.
Talk to a professional. Even if you can't or don't want to wait for a professional to apply lowlights to your hair, you should at least talk to one first. It's easy to make mistakes, including:
Assuming the color on the box is the color you'll get
Putting lowlights in the wrong place
Leaving hair color on too long
Choosing a color with the wrong undertone, which will look unnatural against your normal hair color
Choose your dye carefully. Pick a product line your professional hair colorist recommends, and choose a color that's no more than three shades darker than your current color. You could also choose an "unnatural" hair color such as purple or navy blue.
Always perform an allergy test. Mix a small amount of the product and apply it to your forearm. Leave it for ten minutes before rinsing off. If the skin turns red or bumpy, you're allergic to that dye and should choose a different product.
Do a strand test. Apply the dye to one small, easily hidden strand of hair, fold it up in foil, and wait for ten minutes. Check the color at that time. If it's not dark enough, check after another five to ten minutes. Keep track of how long you need to leave the product on your hair to achieve your desired result.
Protect your clothes and home. Wear a cape or old towel over old clothes to make sure your good clothes aren't going to be at risk. Cover the floor with more old towels or newspapers. Keep a roll of paper towels handy in case there are any spills.
Use Vaseline or lip balm across your forehead, around your ears, and along your neck to keep from dyeing your skin. Wear latex or rubber gloves to protect your hands from the dye.
Mix your dye. Depending on the product you choose, this may mean mixing a powder dye with a liquid developer, or it could mean mixing a liquid dye with the developer. 
Apply the dye to your hair. Section off areas of your hair, keeping the top of your hair secure, since you're going to be applying lowlights to the bottom of your hair. Work on one area of hair at a time. You can do chunky lowlights or "weave in" lowlights by using a rattail comb to pick up a few strands, then leave a few strands until you have several strands ready to dye. Use foil to keep the dye only on the hair you want to dye. Hold the hair firmly, slide the foil underneath, and use your applicator to brush the dye on your hair. Fold your hair up in the foil and move on to the next section. 
Leave the dye in your hair for the amount of time indicated by your strand test. If you skipped the strand test, go by the instructions in the packaging of the dye you used. 
Rinse your hair until the water runs clear. This may take several minutes, depending on how thickly you applied the dye and how much hair you applied it to. After rinsing, use the conditioner that came with your hair dye. Avoid washing or otherwise conditioning your hair for at least 24 hours; 48 hours is better.
What's the Difference Between Highlights and Lowlights
When you highlight your hair, you're applying a lighter color to brighten up your hair. When you apply lowlights, you're darkening your hair, giving it more depth and richness. Applying both can give you a varied, natural look, but should only be done by a professional hair colorist. Trying to do two (or more!) colors at a time at home is a recipe for disaster.
How Much Do Lowlights Cost?
According to Hair Adviser, the average cost for lowlights is $50-80. However, depending on the salon you go to, the popularity of your hair colorist, and the products used, the cost could soar to $300 or even higher. Keep in mind, it's often cheaper for a professional to color your hair than it is for your hair colorist to fix a messed up DIY dye job.
AS FEATURED ON:
AS FEATURED ON:







By: AlexOakenman

Lowlights and highlights may be done together to create a more natural-looking hair color.

By: Jenner

Popular lowlights for brunettes may include darkest shades of brown, soft black and dark mahogany.