How Do I Choose the Best Lip Gloss Color?
Choosing the best lip gloss color requires looking at the natural hue of the lips and shooting for a color slightly darker, as well as considering the overall skin tone a person has, what the person will wear and the time of day the individual will wear the gloss. If properly selected, a good lip gloss color will improve a person's appearance.
In general, the simplest way to pick a lip gloss color is to look in a mirror and see what the natural color of the lips is, finding a lip gloss that is roughly one to two shades darker than the natural color. The idea with this technique is not unlike the rule of choosing a hair color shade one to three shades darker or lighter than the natural hair color, with the goal to keep the color looking natural. This method works because it uses an analogous color scheme, meaning that the lip shade and gloss shade are very close to each other, or in the same family, on a color wheel. An analogous lip gloss color should still compliment the hues in the skin because it doesn't deviate far from an individual's lip color, simply enhancing it.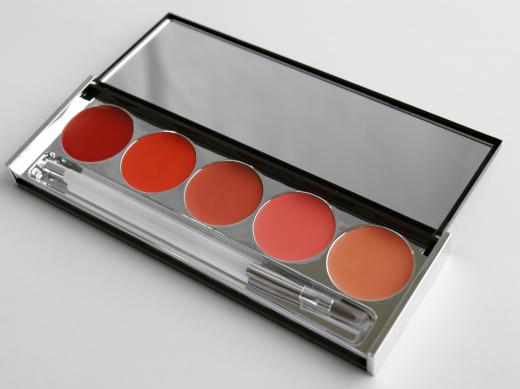 If a person wants to deviate from the one-to-two-shades-darker method, she must look more closely at the undertones in her skin. Those with pink or blue undertones are said to have "cool" complexions, while those with olive or golden undertones are said to have "warm" complexions. Individuals with cool complexions need to stick to a cool lip gloss color such as pink or a blue-based red, while those with warm complexions should stay with a warm lip gloss color such as an orange-based red. Typically, the darker a person's complexion is, the darker shades she can get away with, with colors such as plum working especially well for dark skin. Choosing a color that is too dark for a person's skin tone can make the person look washed out.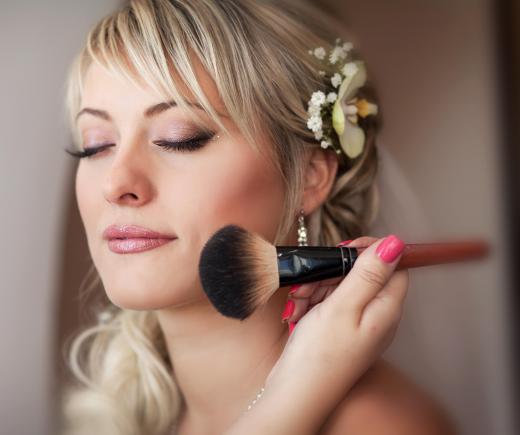 Regardless of whether a person uses the one-to-two-shades-darker trick or the undertone method, it's best to look at lip gloss colors in natural light. This is not possible in many stores, but if an individual can, she should hold the lip gloss up to her face next to a window, looking in a small compact mirror. Although many packages cannot be opened to check the color within the lip gloss tube, most lip gloss products have a color dot on the packaging that can be trusted to match the shade of the product.
Once an individual has a sense of the colors that are acceptable given her natural lip shade and skin tone, the next step is to assess when and with what she'll wear the gloss. Lighter colors are more appropriate for daytime work, with professional settings especially calling for an inconspicuous color. Darker colors are better suited for evening wear. A lip gloss color typically should not match what a person is wearing perfectly, so it might be necessary to switch shades based on the selected outfit.
AS FEATURED ON:
AS FEATURED ON:







By: Ganna Shapovalova

Deciding if you're going for a natural, bold, or dramatic look will determine which lip gloss color you want to wear.

By: armina

A subtle pink or plum lip gloss is often best for daytime wear.

By: alex83ch

When buying a lip palette, choose one that flatters your individual skin tone.

By: WavebreakMediaMicro

A color wheel, which shows colors that contrast and complement each other, can be helpful when choosing lip gloss color.

By: amaxim

Lip gloss should be one or two shades darker than your natural color.