How Do I Straighten Hair Naturally?
Getting your curly hair straight can be difficult, especially if it is dry and brittle. Chemicals and the high levels of heat from styling appliances can damage hair further, causing it to break. Luckily, there are ways to straighten hair naturally without the use of chemicals or excessive heat. These methods include home hair treatments and the clever use of elastic bands.
A good way to straighten hair naturally is to use products around the house that, normally, you would eat. If it's good for the inside, it's good for the outside. There are several popular remedies for curly hair that all use similar ingredients. One of these is hot oil treatments as oil tends to relax the hair and make it softer. For this method, apply olive, castor, or coconut oil to your hair and scalp using however much it takes to coat the entire length of your hair.
Put a towel in the dryer, and heat it up. Once it is nice and hot, wrap it around your hair. If you want to avoid getting oil on the towel, first wrap your hair in either plastic wrap or place a shower cap on your head. Leave the oil on for as long as possible — a few hours if you can — then shampoo and condition as normal. Oil treatments are excellent for dry hair and will give smooth, soft, and shiny results.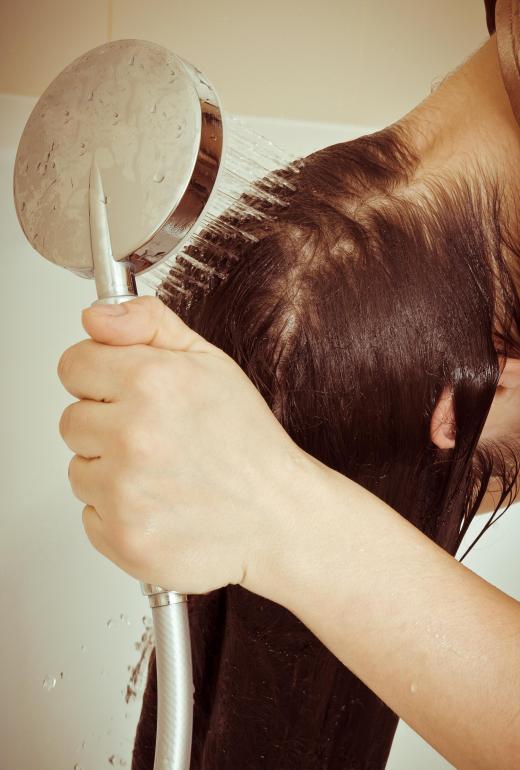 Another popular concoction to straighten hair naturally is milk and honey. Take one third to one half of a cup of milk, depending on the length of your hair, and to it, add approximately half a teaspoon of honey. It is easiest to apply this mixture using a spray bottle due to the watery consistency of the milk. Crushed strawberries can also be added for extra nutrients. Spray the mixture over your hair, and comb it through, making sure all the strands are saturated.
Put on a shower cap or plastic wrap, and allow the milk to soak into your hair for at least half an hour. Rinse, shampoo, and condition as normal. Use this method several times a week to gradually straighten hair naturally. A variation of this is to use coconut milk along with the juice of half a lime and to let the mixture sit overnight before applying. Like before, it helps the mixture to penetrate the hair better if you apply some heat, so wrap a hot towel around your head, or use your hair dryer.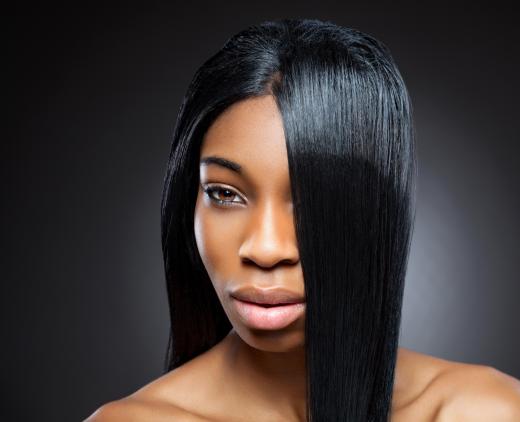 Finally, the construction of a clever ponytail can help to straighten hair naturally. Once you have washed your hair, comb it out while it is still wet. Gather all the hair into a single ponytail at the nape of your neck, and secure with an elastic band. Continue wrapping elastics all the way down the length of the ponytail, approximately two to four centimeters (one to one and a half inches) apart. Once dry, remove the elastics, and enjoy your much straighter, and still healthy, hair.
AS FEATURED ON:
AS FEATURED ON:







By: thelosteyeball

Hot oil treatments can be used to straighten hair naturally.

By: Roman Gorielov

Oil treatments should be washed out of hair completely.

By: Piotr Marcinski

People with curly or wavy hair should look for a straightening shampoo that contains moisturizing ingredients.

By: and.one

African-American hair can generally benefit from less shampooing and more conditioning treatments.

By: Laurent Hamels

When straightening brittle or damaged hair, a natural product is often less harmful than a chemical one.

By: indiraswork

Some natural hair straighteners are formulated for use on naturally curly hair.

By: Ian 2010

Combing hair while wet can help it keep a straighter shape as it dries.