Hair relaxer is a type of chemical used to straighten hair permanently. It's used by people, usually women, who want to straighten their naturally curly hair without having to use hot combs or pressing irons. It may also be used by women who are seeking a means of thinning out hair that is very thick or making it more manageable. Chemical relaxers, which either contain lye or a no-lye chemical formula, work to soften the hair and change its natural structure to a straighter form.
Though hair relaxer is considered a permanent type of hair treatment, it does have to be touched up on a regular basis. This is because the newly straightened hair is not the only consideration. Hair grows quickly, and there will eventually be new hair growth that is in its naturally curly or coarser state. As such, it is necessary to apply hair relaxer to the new growth to make sure it matches the chemically relaxed hair. Typically, this is done every six to eight weeks.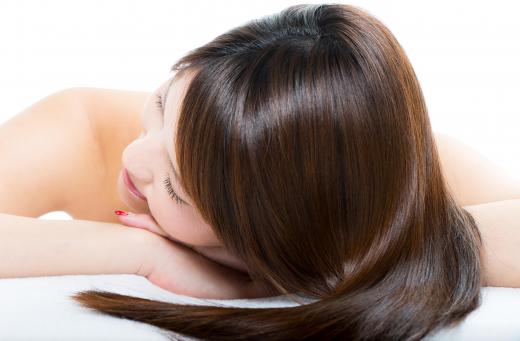 Many women go to professional stylists in order to have their hair relaxed. However, there are many hair relaxer products that can be used at home. The process of applying relaxer involves putting a cream or lotion on the hair to be relaxed and allowing it to sit in place for a set period of time. During this period, it alters the hair's normal structure.
Once it's been in place for the required amount of time, it's rinsed out, and a neutralizing shampoo is typically used afterward. A moisturizing hair conditioner is usually used following the neutralizing shampoo. This is due to the fact that the relaxer chemicals usually strip the hair of a significant portion of its natural oils. The conditioner can be used to restore moisture, balance and shine.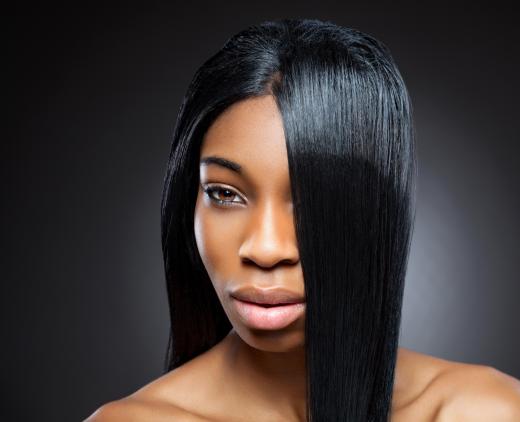 Sometimes, chemical hair relaxers lead to hair that is dry, brittle and prone to breakage. This typically occurs when a woman doesn't keep her hair properly moisturized in between hair relaxer treatments; it may also occur if she fails to show up promptly for touch-ups, as the relaxed hair may begin to pull away from the stronger new growth, especially during brisk combing. Additionally, hair breakage may result when relaxers are applied not just to new growth but also to the hair that's already been chemically relaxed during touch-ups. Most stylists know the importance of relaxing only the new growth, but sometimes people spread the chemical on the already-relaxed hair. This may occur most often when hair relaxer is applied at home.
AS FEATURED ON:
AS FEATURED ON:







By: yo-

A hair relaxer can permanently straighten hair.

By: Alliance

A neutralizing shampoo is typically used following the use of hair relaxer.

By: and.one

African American women can have hair control problems, such as frizz, poor control and styling, that can be solved with a relaxer.

By: indiraswork

Some hair relaxers are formulated specifically for use on naturally curly hair.

By: monticellllo

There are many hair relaxer products that can be used at home.

By: seprimoris

Chemical-free relaxers are more hydrating and less damaging to hair.