How Often Should I Use Clarifying Shampoo?
How often a clarifying shampoo should be used primarily depends on the number of styling products a person applies to his hair and in what frequency. Hair-styling aids — including mousse, gel, spray, and conditioner — leave behind residue that builds up over time and can't always be eliminated by regular shampoo. Eventually, these excess deposits weigh down hair, making it appear lifeless, drab, and dull. Most professional stylists recommend using a clarifying shampoo once or twice a month to restore natural bounce and shine.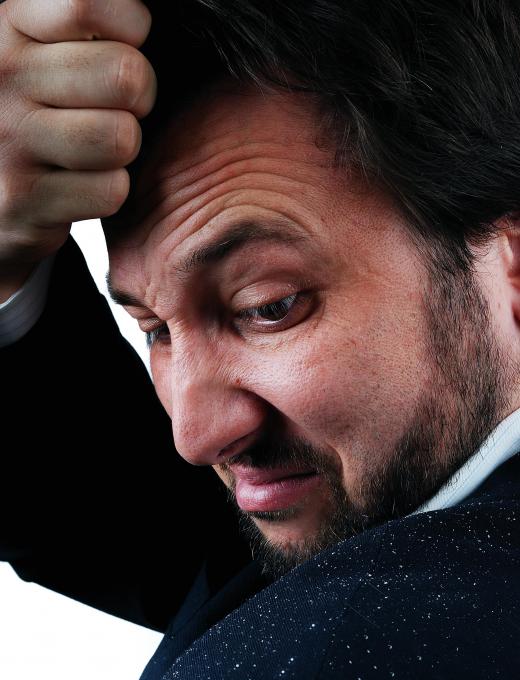 Hair care products typically contain silicone, a compound that forms a watertight seal around the hair shaft to protect it from heat and sun exposure. Over time, however, silicone buildup can clog hair follicle pores. Deep cleansing opens pores, preventing more serious scalp conditions. To maintain a healthy scalp, a person using multiple styling products on a daily basis should perform a clarifying wash once a week.
Situations that call for more frequent applications include swimming. Chlorine and pool chemicals are extremely harsh on hair. The same holds true for hard water, which contains damaging mineral deposits. After a swim, a person should shower immediately to minimize exposure.
Different hair textures call for varying amounts of styling material. Thicker hair usually needs more gel and spray, while thinner hair requires less. The same applies to hair that's too oily or dry. If a clarifying shampoo is used at least once a week, conditioner should be added afterward to lock in moisture.
This type of shampoo often contains acetic acid, a chemical compound made to strip away buildup from the hair shaft. Overuse can deplete moisture, making hair weak and brittle, while color-treated hair tends to fade more quickly after multiple washes. In these cases, a clarifying product should only be used once a month; someone who has just undergone a color process should wait several weeks.
All hair types — curly, straightened, fine, and chemically processed — can benefit from routine use of a clarifying shampoo. A stylist can narrow down which one will best meet an individual's needs. Professional brands, sold in most salons and beauty supply stores, generally are more highly concentrated than over-the-counter types available at grocery and department stores.
Shampoos with higher concentrations call for using smaller amounts. Hair thickness helps determine how much is needed. An average wash usually calls for a gob as small as a nickel, but no larger than a quarter.


By: Rido

The chlorine in swimming pools can be harsh on hair, leading to the need for more frequent shampooing.

By: Jasmin Merdan

Using a clarifying shampoo can help remove residue buildup from the hair and scalp.

By: Piotr Marcinski

People who used large amounts of styling products on a daily basis can benefit from clarifying shampoo.

By: indiraswork

People with curly or thick hair may benefit from using a clarifying shampoo.

By: Liv Friis-larsen

Silicone in shampoo protects hair from heat and sun exposure.

By: monticellllo

Hair care products typically contain silicone.

By: Andriy Petrenko

Professional brands of clarifying shampoo are generally more concentrated than over-the-counter types available at grocery and department stores.