What Are the Benefits of Jojoba for Hair?
Jojoba is a plant native to the southern United States and northern Mexico. Jojoba oil is used in different beauty products and is popular as an ingredient in hair care regimens. The benefits of using jojoba for hair include its suitability for all hair and skin types, its moisturizing properties, and its promotion of a healthy scalp. As the oil is very similar to human sebum, it is readily absorbed by the hair and scalp.
Jojoba oil is obtained from the seeds of the plant. Although called oil, the material extracted is actually a wax. This wax does not contain triglycerides, making it oxidatively stable and excellent for use in beauty products due to its considerable shelf life. Jojoba is also colorless, odorless, and nongreasy, allowing manufacturers to customize their brands.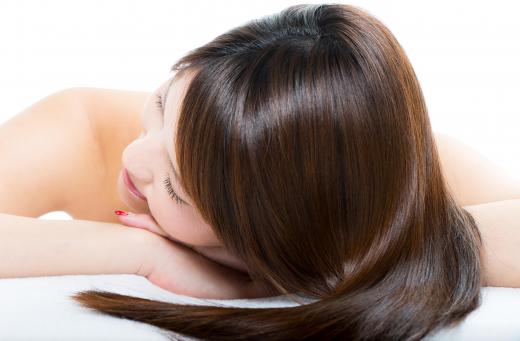 People with all types of hair and skin can use jojoba for hair care because of its nonallergenic and nonirritating properties. It is even suitable for people with sensitive skin. Jojoba wax is thought to work as an antibacterial agent and to help protect hair against damage from free radicals. A natural product, it can be used on a daily basis.
Another benefit of jojoba for hair is its significant moisturizing properties. It moisturizes both the hair and scalp without being greasy and weighing hair down. The wax traps moisture into the hair, sealing and preventing split ends and frizz while increasing hair softness and shine. It is also supposed to protect hair against the damage caused by blow drying and other heated, hair-styling appliances.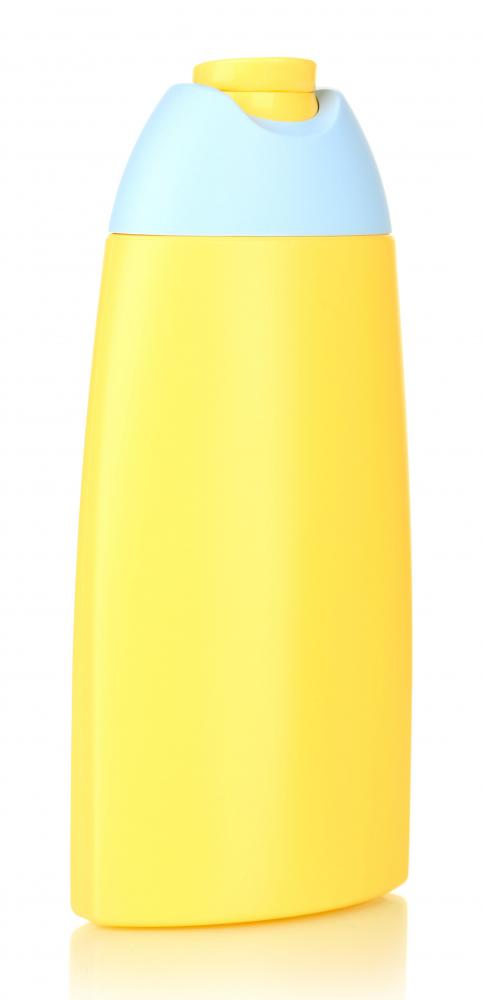 Much of the benefit of jojoba for hair seems to be its effect on the scalp. An excellent cleanser, jojoba oil can dissolve sebum that has hardened on the scalp and may potentially be blocking hair follicles. This balancing of sebum encourages new hair growth and helps to prevent hair loss. The oil also contains vitamin E, promoting a healthy scalp and reducing flaking, itching, and tight skin. It also balances pH and makes the hair and scalp less greasy and oily looking.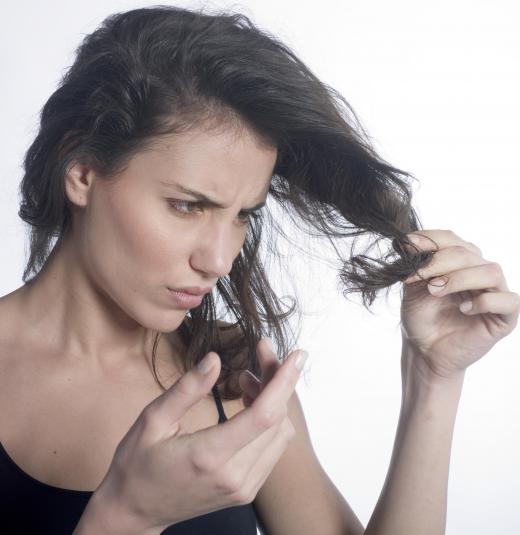 Even if the oil is not already present in a store-bought shampoo or conditioner, it is still easy to use jojoba for hair care. Individuals can warm the oil, rub it into the scalp, and leave it to absorb for approximately 30 minutes. Normal shampooing is the next step. The oil can also be directly mixed into the shampoo or conditioner. People can also massage drops of jojoba wax through the lengths of the hair before drying for added shine.
AS FEATURED ON:
AS FEATURED ON:







By: yo-

Jojoba oil can strengthen and moisturize hair.

By: Africa Studio

Jojoba oil can be directly mixed into shampoo or conditioner.

By: Laurent Hamels

Jojoba can seal and prevent split ends.