What Are the Best Cool Skin Tone Colors?
The best cool skin tone colors have a blue base, while orange-based shades in cosmetics, hair colors, and clothing are best avoided. Platinum blond, violet-brown, dark brown, and jet black are some hair colors that tend to suit cooler skin tones. Vivid red and other clear colors such as hot pink, lemon yellow, and emerald green can brighten and flatter these complexions. Icy pastels can also look good on this type of skin coloring.
Icy pastels have a strong bluish-white undertone and just a hint of color such as pale pink, baby blue, or soft yellow. Icy neutrals such as gray and taupe also tend to be good colors for a cool skin tone. While taupe is a cool neutral, as it has some gray in it, beige contains some yellow that makes it too warm for most cool complexions. A silvery rather than yellowed gray is also a good color choice.
Rather than peaches and salmons, which have a lot of orange in them and tend to suit warm skin tones better, those with cool complexions should choose clear, bluish pinks, such as rose and cotton candy. Comparing peach, salmon, rose and cotton candy together can really help many people notice the orange or blue undertones. Once the basic difference is understood, it can make shopping for cool-toned makeup, clothing, and hair colorings much simpler.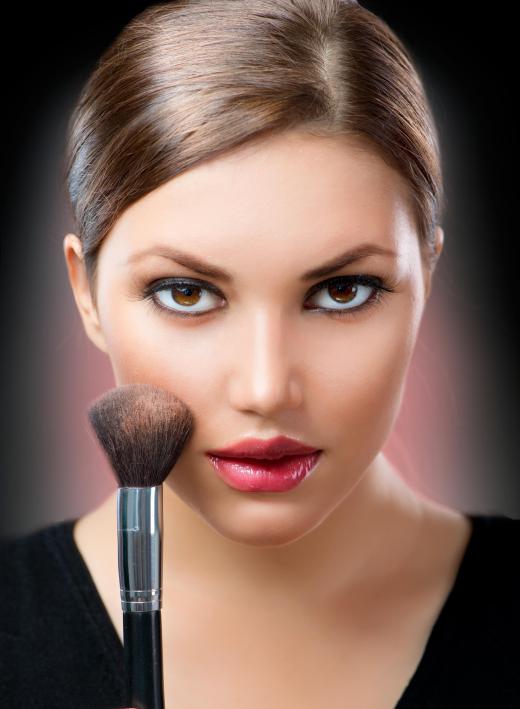 Comparing yellows and greens can be another way to discover cool skin tone colors. For yellows, a green rather than orange undertone is best. Lemon yellow contains a much more green cast to it than a golden version, which contains orange. Wearing lemon yellow tends to brighten cool complexions, while golden yellows usually have the opposite effect, seeming to add shadows to the face.
The more yellow a green contains, the less it flatters cool complexions. Cool skin tends to look best in blue-based greens. Comparing pine with forest green can reveal a strong difference, even though both dark colors may look similar at first glance. Forest green is yellower, while pine is bluer. People with cool complexions often can wear any shade of blue, although a lot of green can warm up the color. Blues with a violet undertone are typically the most flattering.
AS FEATURED ON:
AS FEATURED ON:







By: furmananna

Blue may be a flattering color for cool skin tones.

By: Subbotina Anna

Makeup colors with blue undertones tend to look better on women with cool skin tones.

By: micromonkey

Typically the more yellow a green has, the less it flatters cool complexions.