What Are the Different Types of Deodorant?
Deodorant comes in a variety of different formulas and methods of application. The most common types of deodorant come in solid stick, gel, roll-on, liquid, cream, powder and spray formulas. Natural deodorant is another option that may come in all those different styles or in a stone or mineral form that is rubbed on the underarms. Most deodorant is usually only designed to control odor, but some types of deodorant also include antiperspirant ingredients that help stop sweating and wetness.
Stick and powder deodorants are generally considered "dry" deodorants because they typically do not leave the skin wet after they are applied. Products in stick form are generally solid white or clear deodorants that are rubbed on the armpits. Powder deodorant is sprinkled or patted on, and is often made of the same types of ingredients as stick deodorant but without the silicone or fatty substances that bind them together. Gel deodorant is applied in a similar way as the stick varieties but comes in a thick gel that is pushed up through holes or slits in the cap.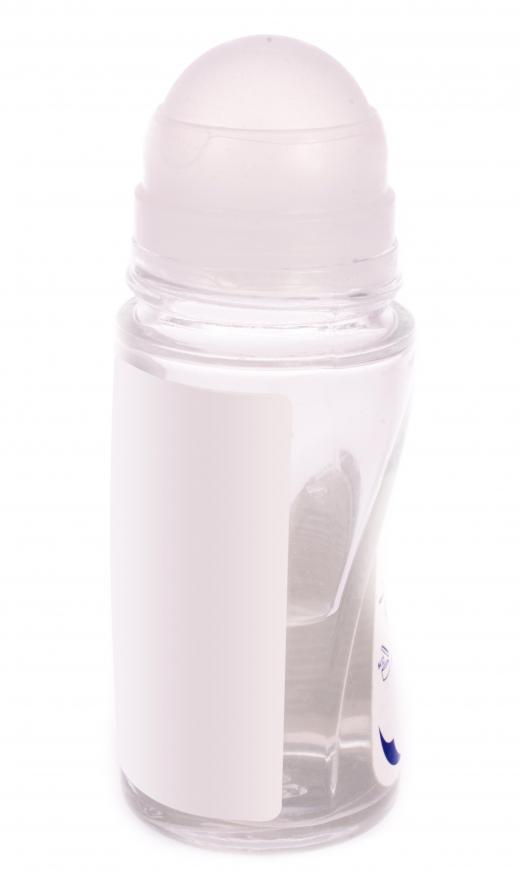 Liquid, cream and roll-on deodorants are typically similar in formula and texture but are applied differently. Cream deodorant is usually applied with the fingertips, whereas liquid deodorant may be patted on with the fingers, splashed on or sprayed on with a pump sprayer. Roll-on deodorant has a ball in the top of the bottle that rolls and applies the product to the skin in a thin layer. Types of deodorant that are sprayed on generally come in aerosol cans. Pump sprayers are typically only used to apply homemade liquid deodorant, though there may be natural brands available in pump sprayers.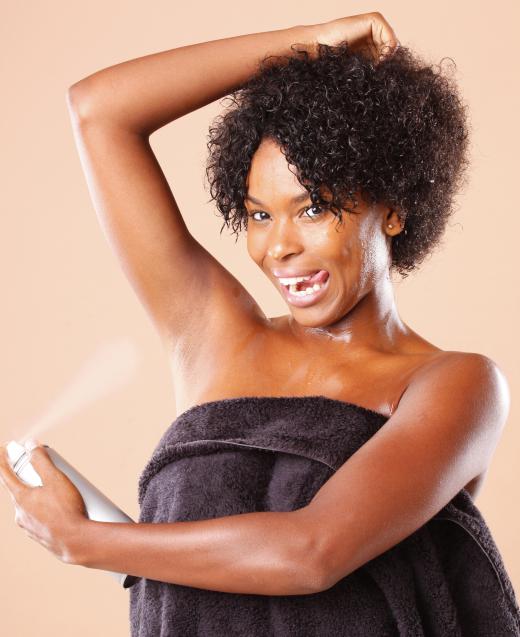 Deodorant in general is a product designed only to control odor. Some types of deodorant are also antiperspirants, or will be labeled as both antiperspirant and deodorant. This is an important distinction because a deodorant alone will generally not stop someone from sweating. Antiperspirants, on the other hand, are designed to prevent sweating. These products almost always contain some type of aluminum that causes a slight swelling of the pores to prevent sweat from reaching the surface of the skin.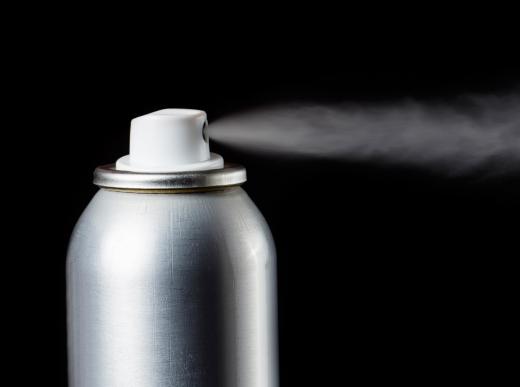 Organic and natural brands typically do not contain the aluminum ingredients that stop sweating because they can irritate people with sensitive skin and are believed by some to be a health risk. Most natural types of deodorant come in stick, gel, liquid, cream, and powder forms as well as solid mineral varieties that come as stones that are rubbed on the armpits when needed. Homemade deodorant is also an option for someone who wants to use an inexpensive, natural product. The recipes for organic deodorant usually result in a liquid or thick cream that should be applied to the underarms as needed throughout the day to control odor.
AS FEATURED ON:
AS FEATURED ON:







By: Dmitry Vereshchagin

Roll-on deodorant.

By: redav

Some deodorants contain antiperspirants, which are designed to prevent sweating.

By: m_dinler

Many types of deodorant are available in aerosol cans.

By: vladimirfloyd

Deodorant is not designed to prevent perspiration.

By: florinoprea

Baking soda may be used as a natural deodorant.

By: HamsterMan

Some deodorants are designed to kill the bacteria which mixes with sweat on the skin to create body odor.