What Are the Pros and Cons of Homemade Cosmetics?
Homemade cosmetics boast a lot of benefits and can be largely advantageous to people who have the time and desire to create their own beauty products. People who choose to make their own cosmetics, however, should be aware that whatever recipes they dream up at home will most likely not resemble the highly processed and largely synthetic products that they are used to buying in stores. Additionally, people who venture to make homemade cosmetics should take into consideration the effects that natural products might have on the skin and always be careful not to let products expire or spoil.
One of the best benefits of making homemade cosmetics is that there is no doubt what ingredients have been used. People who make their own products are in complete control of the type, amount and quality of each ingredient that goes into their cosmetics. Making cosmetics at home ensures that the finished products will not contain any synthetic ingredients — or even natural ingredients — that the creator knows are allergens or irritants.
Being in control of the ingredients means the individual also is responsible for tracking down those ingredients. In many cases, this is simple. Honey, yogurt, avocado and natural butters are common ingredients in many homemade cosmetics and generally are readily available. Some other ingredients, such as particular herbs, spices or essential oils, might be more difficult to find if an apothecary or well-stocked natural foods store is not nearby.
Another potential drawback of homemade cosmetics is that the scope of products that can be made is somewhat limited. Certain types of products, such as lotions, soaps, body scrubs, shampoos and conditioners, are fairly simple to make at home. Makeup products, such as eyeshadow, mascara and lipstick, can be much more difficult to recreate. It certainly is not impossible, but the process might be too involved for people who are short on time or simply are not interested in the hassle.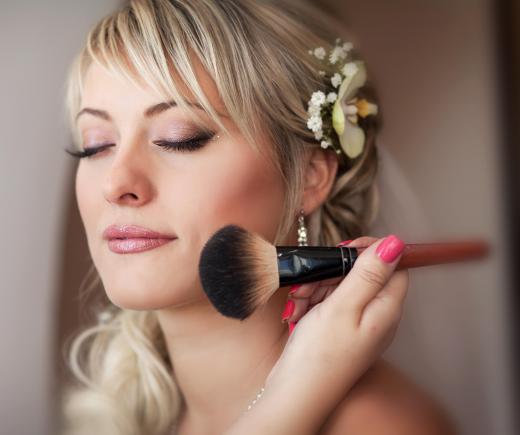 One of the biggest differences between commercial cosmetics and homemade cosmetics can either be viewed as a pro or a con. Commercial products often contain significant amounts of synthetic ingredients that can be irritating or damaging to skin. The positive side is that these synthetics, as well as the ample preservatives in commercial cosmetics, extend the shelf lives of these products and prevent them from spoiling or harboring bacteria.
Homemade cosmetics, although they are free of synthetics such as parabens and sulfates, are much more quick to go rancid. As a result, homemade cosmetics can be made only in very small batches, and they need to be stored properly and used quickly to prevent contamination. Failing to do so can cause spoiling or the growth of bacteria that can cause infections.
AS FEATURED ON:
AS FEATURED ON:







By: Stokaji

Some products, such as soap, are easy to make at home.

By: Andrey Burmakin

Companies that sell homemade cosmetics often formulate their products using paraben free, organic ingredients.

By: armina

Commercial makeup products often contain synthetic ingredients that can irritate sensitive skin.

By: bedya

Makeup products such as lipstick and mascara can be difficult to create at home.

By: Sergii Moscaliuk

Homemade body scrub can be made using sugar.

By: Tanouchka

Makeup products may be difficult to make at home.