What Is the Connection between Bat Guano and Mascara?
In the beginning of the 21st century, a rumor was in circulation on various websites, chat rooms, and television shows about the relationship between bat guano and mascara, stating that the guano is actually an ingredient in the makeup. The rumor goes on to say that one of the ingredients found in most mascaras, guanine, which is used to give many cosmetics and other beauty products a pearly sheen, is made from bat guano. Although it may be technically possible to derive guanine from bat feces, the United States Food and Drug Administration (FDA), which regulates the cosmetic industry, prohibits the use of any ingredients that come from any type of feces. The guanine used in makeup and beauty products is actually made from fish scales. Bat guano does have some practical uses thanks to its high nitrogen content, however; it has been used as fertilizer and to make certain types of explosives.
The urban legend about bat guano and mascara is one of many rumors that have circulated over the years about cosmetics, all with varying degrees of truth. They most likely come from a general anxiety that many consumers have about beauty products, with their complicated lists of ingredients and manufacturers who are highly protective of their formulas and processes. The use of animal products as well as the practice of testing cosmetics on animals, sometimes with harsh and painful consequences for them, is also a source of controversy that contributes to rumors about the cosmetics industry. In many cases, it is difficult to find hard evidence that supports assertions like the one that mascara contains bat feces, yet the stories persist.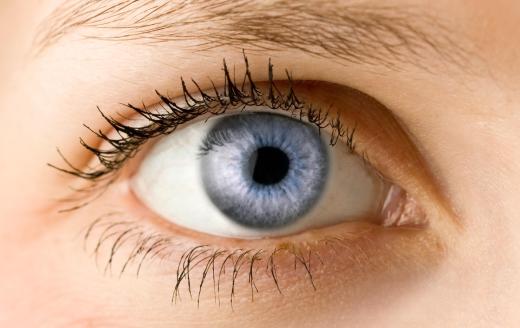 It appears that some cosmetic companies and salespeople have adapted the rumor about bat guano and mascara to suit their own purposes. Many discussion posts on the Internet can be found that describe salespeople telling stories about other competitors using guano to make mascara, but assuring potential customers that their product does not contain this ingredient. One good way to ease concerns that a person may have about the ingredients in a particular cosmetic or beauty product is to consult a dermatologist or a licensed cosmetologist. They often have knowledge of any possible health effects that may result from compounds used in these types of products.
Although there is no connection between guano and mascara, bat feces has been used, like other forms of excrement, as fertilizer. It is very rich in nitrogen, one of the most important components in fertile soil. Bat guano is also often used by organic gardeners. They prefer it because bats eat only fruit and insects, while other livestock animals whose manure is often used as fertilizer may be fed diets containing hormones, antibiotics, and other substances that may make their way into the excrement.
AS FEATURED ON:
AS FEATURED ON:







A woman wearing mascara.

By: cheri131

Feces from bats has some uses, but not in mascara.

By: Gennadiy Poznyakov

Guano is said to be used in many cosmetics products to create a pearly sheen.