A mascara brush is used to apply mascara to the eyelashes. Different types of mascara brushes may offer different lash effects. The first mascara brushes generally had to be dampened and dipped into the mascara, which came in a pressed form, much like many other cosmetic products today. Later, cream mascaras were designed to be squeezed onto the brush from a tube. The modern mascara brush is designed to be pulled out of a tube, and should be coated in an even layer of mascara.
T.L. Williams is usually given credit for having invented the first modern mascara in 1913. He combined oil gelatin, coal dust, and petroleum jelly. In the early 20th century, mascara users are believed to have dipped the brush into the mascara before applying it. Later mascaras are believed to have allowed users to squeeze the makeup onto the brush. Helen Rubenstein is credited with the invention of the modern mascara brush, which is attached to the lid of the tube, in 1957.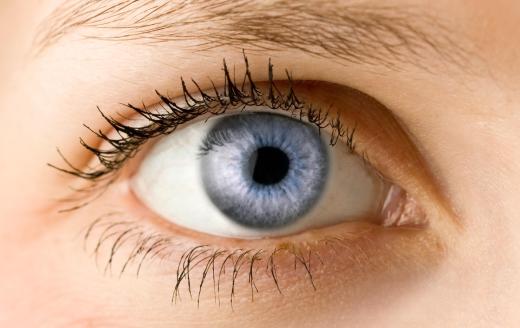 Modern mascara brushes typically come in varying sizes and shapes to give users different cosmetic effects. Many mascara brushes also comb the lashes to remove clumps and keep lashes from sticking together. These are usually known as lash-comb mascara brushes. Users are generally advised to pull the lash comb mascara brush through the lashes from roots to tip for the full effect.
Many mascara brushes are curved in shape, to help curl the eyelashes. Users of curved mascara brushes are generally advised to pull the brush through the lashes from roots to tip, moving from the inner eye toward the outer eye.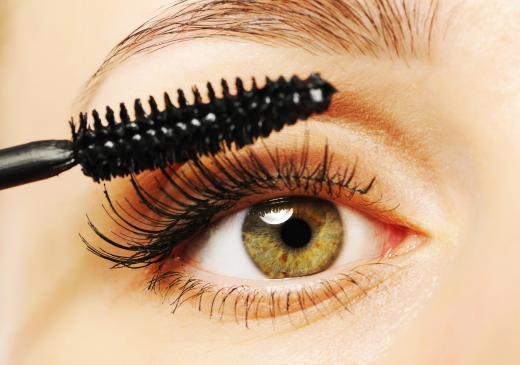 Some mascara brushes are made from rubber. Unlike lash comb brushes, which are intended to comb through the eyelashes when applied in multiple coats, rubber mascara brushes are intended to separate and define the eyelashes when only one coat is applied. Users are generally advised to apply only one coat. Modern mascara brushes may have flexible wands, which can allow users to apply the cosmetic more thoroughly.
AS FEATURED ON:
AS FEATURED ON:







A woman wearing mascara.

By: haveseen

A woman applying mascara to her eyelashes with a straight brush.

By: blueee

Mascara was originally made by mixing coal dust and petroleum jelly.