No one is absolutely perfect and the makeup industry knows this well. This is why many cosmetic companies produce different products that they call concealers. These may come in a variety of forms, as powders, liquids, pencils, pastes or others, and when they work properly, they can help hide or minimize the appearance of skin discolorations, blemishes, blotches or other areas of the skin that provide a less than flawless look. Some people prefer them to face makeups or foundations, and simply dot a little concealer on less than perfect areas, and others use them underneath foundation to help to achieve even skin tone.
Concealer tends to come in varying colors suited to skin shades. Each brand and type may be different, but some recommend using a shade lighter than foundation to better hide flaws. Though skin shades are the most common types, occasionally, people use concealers that are colored in green or red. These may either minimize red marks or dark spots, but they usually can't be used alone without producing the look of colored marks on the face. Underneath foundation, some find this type of concealer most useful.
Foundation does conceal a bit, slightly minimizing skin issues, but many people find the most benefits with using concealers under foundation. The foundation helps even out any evidence of a concealer. Some people find that a lighter foundation color works well as a concealer, and others turn to products specifically made to provide concealing. Of these, there will be those that heavily mask the skin, especially liquid and paste types, and those that provide a small amount of coverage, such as powder and pencil types.
Method of application and amount used may depend on each individual and product guidelines. The degree to which a product works is usually told in the results. If it's hard to tell, snapping a picture in strong light tends to suggest how well a concealer is truly working. Despite the promising name, not all concealers work well, and sometimes a skin condition is so severe it is not easily covered. With difficult skin conditions like frequent acne, hyperpigmentation or rosacea, it's a good idea to get recommendations for best concealers from knowledgeable sources like dermatologists or makeup artists.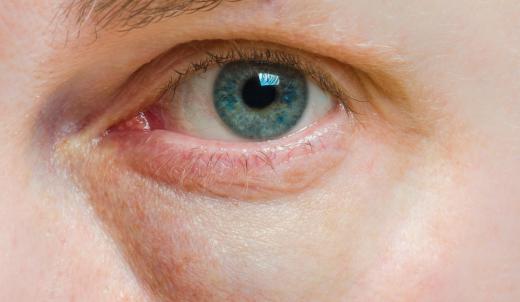 In addition to finding the best coverage, there are other things people might want to think of when choosing concealers. These include whether the makeup has sun protection, is hypoallergenic, and is noncomedogenic. Very heavy concealers can block the pores, which may be an issue for people with conditions like acne.
A last consideration is how the concealer looks. Some are relatively greasy or harsh and will give people a heavily made up appearance. Others do blend well and look well with the skin and any foundation used. A person's feelings about how natural or made up they want to appear may help guide them toward the appropriate brands and types, as will concealing needs.
AS FEATURED ON:
AS FEATURED ON:







By: cedrov

Concealer.

By: Chris Tefme

Try to get recommendations for concealers from knowledgeable sources, like makeup artists.

By: roblan

Concealer can be used to correct discolorations and blemishes, such as dark circles under the eye.

By: armina

Specific concealers are available for different skin tones.

By: phasinphoto

Concealer may be used to cover up acne.

By: F.C.G.

Concealers might help someone diminish the appearance of unsightly moles.

By: Minerva Studio

Concealer is typically used before applying eyeliner and eyeshadow.