What is Leave-In Conditioner?
Leave-in conditioner is a hair care product that is applied after a person showers, and which is left in the hair until the next washing. Many regular hair conditioners are fairly dense or contain oils, and may be difficult to wash out of the hair to get that squeaky clean feel. Leave-in conditioner tends to rely not on oils, which could make the hair look greasy, but instead use products like glycerin, which can help calm tangled hair or impart a little moisture to dry hair.
Uses
There are numerous leave-in conditioners on the market, and judging how effectively they work can be difficult; perhaps knowing why a person's hair may benefit from using a leave-in conditioner will help determine its effectiveness. Hair stylists often say that moisturizing the hair is just as important as moisturizing the skin and leave-in conditioner is a great moisturizer. If a person is looking to get rid of tangled hair, inexpensive leave-in conditioners are probably just as effective as more expensive brands.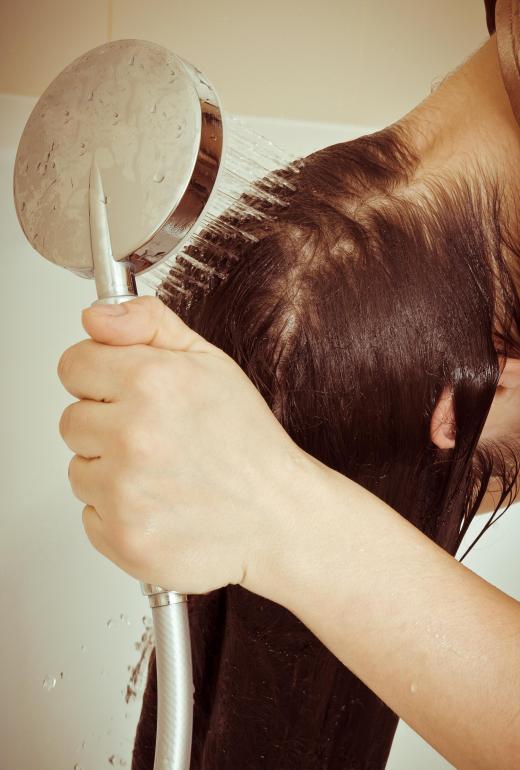 Some other hair products have leave-in conditioner built in. People who use hair gel, mousse, styling cream, pomade, or wax might find that the light oils or glycerin in these products will add extra moisture to the hair and may protect it slightly from exposure to the sun, or from damage caused by styling. It usually isn't necessary to use a leave-in conditioner when using other styling products.
Purchasing Information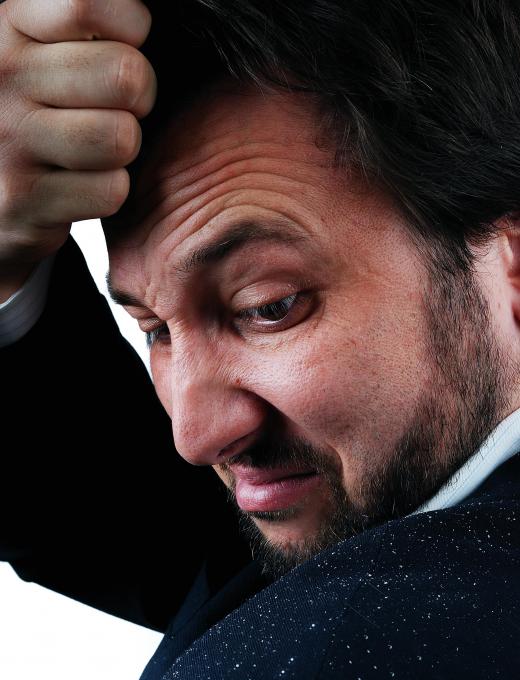 Most beauty supply stores sell a variety of leave-in conditioners, and most stores that sell hair care products sell some version of the product, and it can also be purchased on the Internet, but shipping charges usually apply. There is a wide variance in prices, from about $2 to $3 US Dollars (USD) for basic brands, to over $20 to $50 USD for the same size bottle made by a famous hair designer.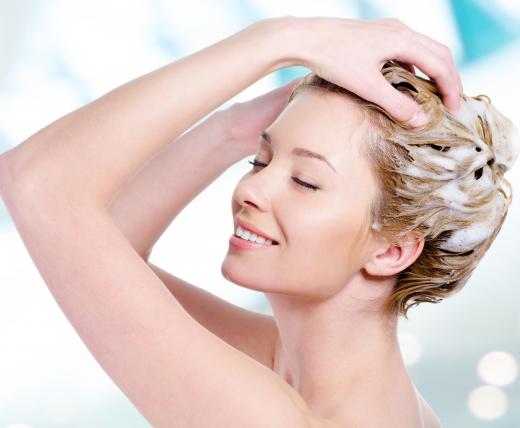 Within this range of products, consumers will find those made specifically for vegans, those with more chemical ingredients, different scents, and different oils. There are plenty of less well-known brands that are relatively inexpensive, generally work well, and which are made of more natural ingredients. The more popular brands, though they may have more chemicals, also tend to work pretty well.
Test it Out
Leave-in conditioners that have lots of oil — and some do — may make the hair feel weighed down or simply leave it looking greasy. It is a good idea to test out a few to see which one seems to provide moisture without making hair look unwashed. Beauty supply stores often sell samples of different brands for a fair price, or even sometimes for free, so consumers can give a product a test before committing to buying one they won't end up using.
AS FEATURED ON:
AS FEATURED ON:







By: Nobilior

Leave-in conditioner can help bring moisture to dry hair.

By: Roman Gorielov

Leave-in conditioner is most commonly applies immediately after washing.

By: Jasmin Merdan

Using a leave-in conditioner may increase the appearance of dandruff.

By: Valua Vitaly

Using leave-in conditioner is a great way to moisturize the hair between washes.