Lingerie is a term used in English to refer to women's undergarments. It is borrowed from the French. In France, the term is used more generically, to refer to undergarments in general, which is actually the original usage of the word. Within most English speaking nations, lingerie is associated with garments which enhance and flatter the female figure, making the wearer seem more attractive or sexually appealing. However, they can also be designed with comfort or even modesty in mind.
The word comes from a Latin word, lineus, which means "made from linen." Lingerie was originally made from linen or cotton. Both men and women have worn an assortment of undergarments for hundreds of years. Most of the items linked with lingerie today, such as bras and panties, are actually relatively modern, however. Most up to the 18th century was designed to provide an extra layer of insulation, or to address hygienic and modesty issues. It tended to be simple and often cumbersome in design.
In the 18th century, French courtesans started to realize the potential appeal of undergarments that were designed to titillate the viewer. Most other members of society continued to wear plain lingerie in the form of corsets, petticoats, and slips. It wasn't until the 1960s that companies started to manufacture lingerie with specifically ornamental purposes in mind, alongside more conventional undergarments.
Most modern lingerie falls into two camps. The first consists of undergarments that are designed with function or modesty in mind. Slips and camisoles, for example, are intended to be worn under overgarments. Foundation garments help to smooth the figure, while bras provide support and coverage to the chest. While many of these garments may be attractive, their primary function is to be unseen. Many nightclothes are designed to be warm and comfortable in bed or around the house, while house robes offer additional coverage. Cotton, flannel, and comfort fabrics are often employed in the creation of these garments.
The second category of lingerie is more racy. It consists of garments that are designed for show. Many ornamental corsets, fancy bra and panty sets, and nightgowns fall into this group. Short robes and dressy camisoles are also sewn with this in mind. Many of these garments can also be worn underneath regular clothing, but they appear more frequently in the bedroom, and they are intended to spark interest in the wearer. Silk, lace, and synthetics are commonly used to make this type of lingerie.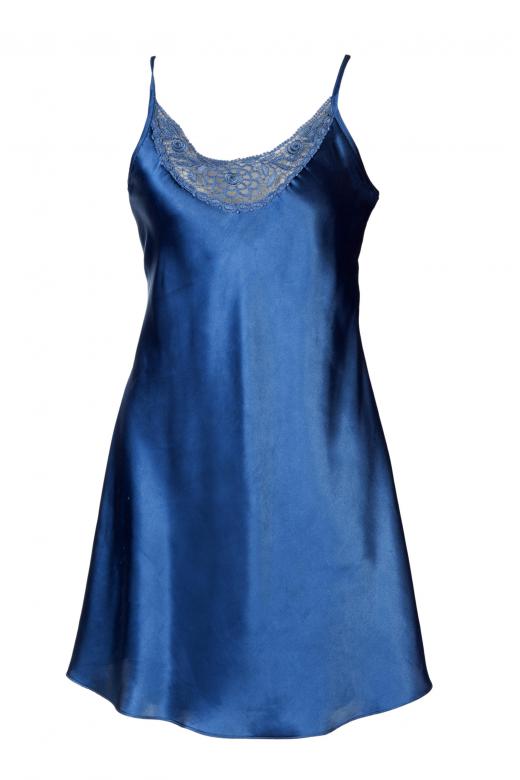 Both types of lingerie are readily available at department stores and stores which specialize in these items. Some types cannot be tried on, due to hygiene issues, so women should be certain that they know their size before purchasing garments. When looking at lingerie to buy, women may also want to consider how and when they will wear it, if the material looks comfortable, and what the care instructions involve.
AS FEATURED ON:
AS FEATURED ON:







By: michelaubryphoto

Lingerie usually refers to women's undergarments.

By: phiseksit

Silk cocoons. Expensive lingerie is often made of silk fabric.

By: Ruslan Kudrin

Underwear that's considered lingerie should be attractive and sexually appealing.

By: Ruslan Kudrin

Silk slips are a popular variety of lingerie.