Vitamin K cream is a type of skin cream made with vitamin K as an active ingredient. Vitamin K is a nutrient found in many vegetables and other foods, and is used by the liver to create proteins that encourage blood clotting. When cream containing it is applied to the skin, it has been shown to have healing properties and to encourage bruises and broken blood vessels to fade.
One common use for vitamin K cream is application following cosmetic surgical procedures. Some doctors recommend applying the cream both before and after the surgery to prevent bruising, though this does not seem to be as effective. Instead, the cream is applied to a bruise after surgery, and encourages reabsorption of the pooled blood back into the body. This helps bruises to disappear much more quickly.
Vitamin K cream is also frequently used as a treatment for under eye circles, spider veins, and broken blood vessels or broken capillaries, among others. Because many of these are caused by small blood clots near the surface of the skin, the cream may be applied topically to the affected area, and it will help the body to re-absorb the blood. Vitamin K is a common ingredient found in eye creams, and is often combined with retinol in anti-aging creams. Many of these creams contain additional ingredients, so it may be a good idea to test the cream to be sure an allergic reaction does not occur.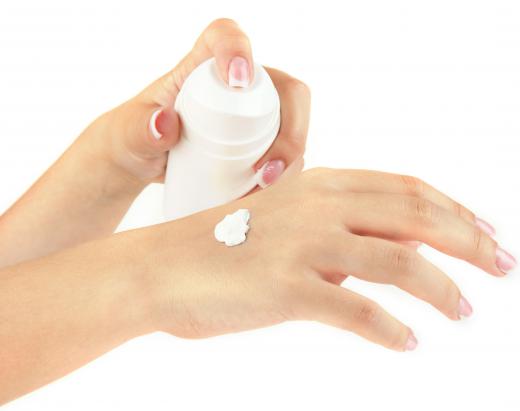 Vitamin K creams can be found in most drugstores, natural foods stores, or purchased online. The concentration of vitamin K in each cream may vary depending on its intended purpose. Creams that are designed to treat extensive bruising or large varicose veins in the legs might have a higher percentage of vitamin K than a cream intended for treating under-eye circles or broken capillaries on the face. This cream has the potential to irritate the eyes if used incorrectly.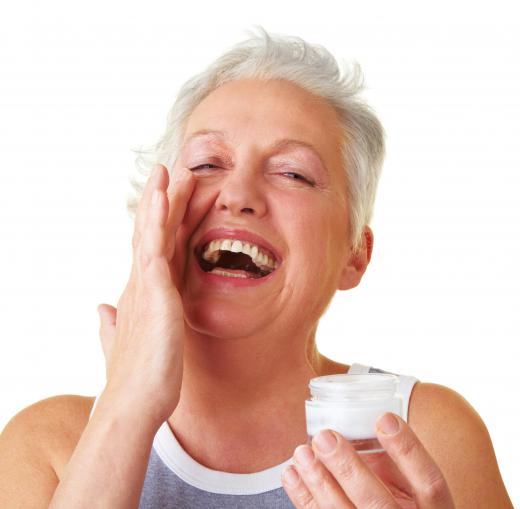 A doctor may also be able to prescribe a vitamin K cream with a higher percentage of vitamin K than can be purchased over the counter. Visit a dermatologist to learn if such a prescription might be appropriate. Finally, vitamin K cream may also be used to treat burns, scars, stretch marks, or other minor injuries to speed healing. Treating broken blood vessels with this type of cream can be much less expensive than having them removed with a laser treatment, which is virtually the only other option.
AS FEATURED ON:
AS FEATURED ON:







By: roblan

Vitamin K creams are sometimes used to treat large varicose veins.

By: Africa Studio

Vitamin K creams have healing properties.

By: Robert Kneschke

Vitamin K is often combined with retinol in anti-aging creams.

By: roblan

Vitamin K cream may help reduce the size of bruises.

By: Ded Pixto

Vitamin K cream can be used to treat bruises around the eye.