How Do I Choose the Best Vitamin D Cream?
Vitamin D is an essential element in maintaining human health; it boosts the immune system, prevents bone and skin disease, and helps with skin regeneration. Ideally, our Vitamin D requirements would be met through moderate exposure to sunlight, as this is the main source of Vitamin D, but pill supplements and cream applications may sometimes be necessary. Vitamin D cream is excellent for skin care, and is available as an over-the-counter face cream, Vitamin D lotion, Vitamin D sunscreen, and also as a prescription Vitamin D ointment. To choose the best cream, it is necessary to know skin type and the kind of skin condition, if any, that is to be treated.
Normal skincare creams may contain Vitamin D in addition to Vitamin A and Vitamin E. These can be beneficial in regular skin care as well as in preventing premature skin aging. Daily application can help in treating sun damaged skin and dry skin, as well as in keeping the skin well-moisturized.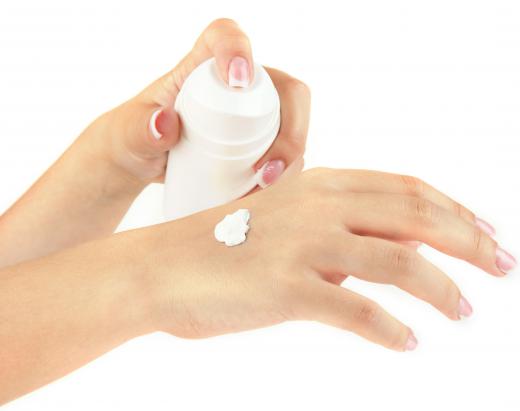 A variety of over-the-counter Vitamin D skincare creams are available in the market and it will help to research them online to see what experiences other users have had with them. Before using a Vitamin D cream, it is a good idea to do a skin patch test to make sure you are not allergic to it in any way; if there is any itching or redness, it may be best to try another product.
In case of skin conditions like psoriasis, it may be necessary to go for a prescription Vitamin D cream that is specially formulated to target the severity of the symptoms. It is advisable to use prescription creams only as recommended by a qualified dermatologist. It may take at least a few weeks, depending on the severity of the symptoms, for the skin condition to improve, but Vitamin D cream has found to be effective in treating psoriasis.
As in the case of over-the-counter creams, it will help to test for any allergic reactions prior to regular use. It is also essential to check with your doctor about any possible adverse interactions if you happen to be on any other prescription medications. In the event you happen to be pregnant or are breast-feeding, you will also need to inquire if using the Vitamin D cream may pose any kind of possible health risks to your child. These skincare creams are generally considered safe, but it is always best to talk to a medical professional.
AS FEATURED ON:
AS FEATURED ON:







By: Africa Studio

It's recommended to do a patch test with vitamin D cream before purchasing it.

By: Tyler Olson

Research is important when purchasing a vitamin D cream as there are a variety of over-the-counter options available.

By: ArTo

Weak bones caused by a vitamin D deficiency may make some elderly individuals more prone to falls.

By: Konstantin Yuganov

Vitamin D cream can help combat signs of premature aging.

By: paulandlara

Vitamin D cream may be used to treat psoriasis.

By: Picture-Factory

Normal skincare creams that contain vitamins A, D and E may help prevent premature skin aging.