How Do I Care for Fine Frizzy Hair?
Caring for fine frizzy hair can be a daunting task because many products are intended for one ailment or the other. First, you will need to determine the cause of frizz in your hair in order to purchase the appropriate cleansing products. Styling aids can also help to keep frizz at bay, but you will need to be careful not to choose ones that can weigh down your hair. Fine frizzy hair can also be helped with careful drying methods so that you do not aggravate the problem.
The causes of fine frizzy hair can vary, so it is important to make this determination before you begin treatment. One cause of frizz is humidity, which tends to add excess moisture to the hair. On particularly humid days, you will want to utilize a smoothing shampoo and conditioner in order to prevent frizz before it starts. Moisturizing cleansers and conditioners can help to prevent frizz during dry winter months, but you will want to take care not to add too much oil to your hair. You might also consider using a spray-on conditioner if your hair is not particularly dry.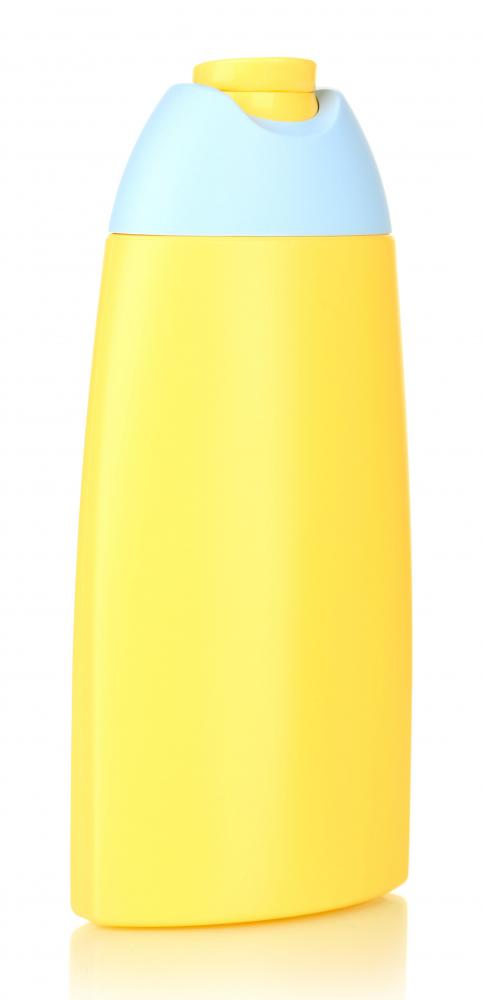 Fine hair has the propensity to look greasy when you use anti-frizz products because many of the brands contain added oils that are intended for dry and coarse strands. The best anti-frizz products for fine hair are light oils that come in the form of sprays or thin serums. You might also consider looking for a brand that contains a combination of nut oils because such products do not carry the risk of greasiness that other kinds do. It is important to put a small amount of product in your hair to start, and then add more as needed so that you do not weigh down your style.
Excess frizz can also occur when you dry your hair with a towel after shampooing. You can help to prevent fine frizzy hair simply by patting your hair dry with a towel, as opposed to rubbing your strands aggressively. In many cases, towel and air drying are the best methods to prevent your hair from becoming too dry and frizzy.
Heated tools carry a great risk of causing frizz, whether you have a normal balance of natural oils in your hair or not. Blow drying is an effective way to style your hair, but it also decreases the amount of hydration in your locks, which leaves it at risk of frizzing. If you have to blow dry fine frizzy hair, ensure that you spray on a light heat protectant spray beforehand.
AS FEATURED ON:
AS FEATURED ON:







By: Africa Studio

On particularly humid days, utilize a smoothing shampoo and conditioner to prevent frizz before it starts.

By: Scott Griessel

People with fine frizzy hair can benefit from smoothing products, but shouldn't add too much oil to their hair.