What Are the Different Types of Kids' Haircuts?
There are a number of different types of kids' haircuts, for both girls and boys. Some types of kids' haircuts, such as the pixie for girls or the buzz cut for boys, are very short, while others, such as the bowl haircut or the layered look, are on the long side. Other haircuts, such as the bob for girls or the Caesar for boys, are in the middle. The type of haircut that is best suited for a child depends on his preference and how much time he or his parents can spend styling the hair each day.
The bob haircut became very popular in the 1920s and remains a popular kids' haircut. Usually, a bob consists of hair that reaches to the chin, though some bobs are longer. Bob haircuts can be layered, meaning the hair is several different lengths or cut bluntly. Some bobs have short bangs in the front. A bob works well for girls who are active and don't want to spend a lot of time fussing with their hair.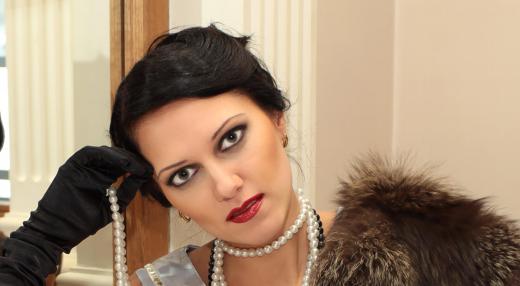 The pixie is one of several kids' haircuts common with little girls. It works well with active girls who have slightly thick or wavy hair. The cut is short on the back and sides and slightly longer on the top. Hair in the front is typically layered so that it frames the girl's face nicely.
A buzz cut is a common haircut for little boys. It is similar to a crew cut, common among kids' haircuts. With both a buzz and crew cut, the hair on the sides and back of the head is cut very short, less than 0.25 inch, while the hair on the top of the hair is slightly longer. Buzz cuts are usually even shorter than crew cuts.
The bowl cut is a classic kids' haircut. When a child, usually a boy, has a bowl haircut, it looks as though the barber placed a bowl over his head and trimmed the hair around it. It's also called a mushroom cut, as the hair resembles a mushroom cap. The haircut is longer than other styles, with the hair cut just above the ears.
Another classic haircut for boys is the Caesar. The Caesar is a short haircut that resembles the hairstyle of the ancient Roman emperor. When a boy gets a Caesar haircut, the hair is cut very short against the scalp on the sides and back, but is long enough on the top and front to brush over his forehead.
AS FEATURED ON:
AS FEATURED ON:







By: artmim

The bob haircut became popular in the 1920s and remains popular among kids.

By: EpicStockMedia

A bowl cut, which is a common boy's haircut, resembles an upside-down bowl.

By: Sabphoto

A comb-down haircut simply falls down the boy's forehead and over his ears.