Makeup base, also referred to as a primer, is a cosmetic product that is applied to the skin before foundation or concealer. It is typically simply a clear, matte finish or a very light tint. Its purpose is to smooth out lines, wrinkles, or blemishes, and give the foundation or concealer a smooth palette for application. It also helps to absorb oil, and cuts down on shine throughout the day, which can help the makeup last longer. A makeup base is typically oil free, and may include some moisturizing ingredients as well, to condition the skin even as it serves as a base for makeup.
For some people with relatively smooth skin, makeup base might be unnecessary to achieve a smooth look with foundation and concealer. Experts generally recommend only using the makeup products that are needed, because too much makeup can potentially clog the pores. For people who have wrinkles they want to cover up, or significant redness or blemishes on the face, applying a makeup base can provide a smooth canvas to make it easier to cover these things up. In stores, it is typically located near the foundation and concealer products, and is comparably priced to these items.
A makeup base is intended to be applied after a daily moisturizer onto clean, dry skin. It should generally just be smoothed over the face, and it will dry to a matte finish. Liquid or powder concealer may then be applied over the makeup base to cover up any remaining areas of redness, followed by liquid or powder foundation to finish the look. This makeup primer might have a slight tint, but generally these products do not have color so they do not interact with the color of the foundation, and make it look too dark.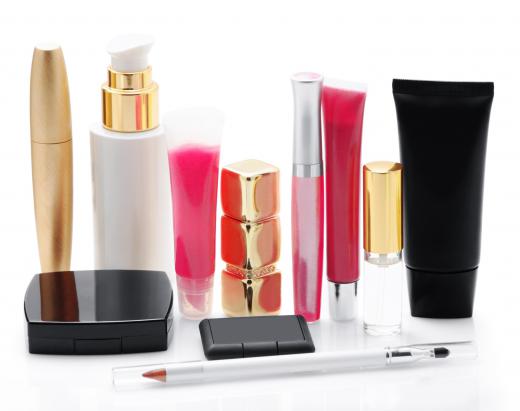 This product may also be referred to as a photo primer or makeup primer, because it can help to give skin that smooth, airbrushed look that is often desired in professional photography. Because it is intended to absorb oil and shine, it can also make other types of makeup last longer throughout the day without needing to be reapplied. Makeup base is typically intended to be noncomedogenic so it won't clog the pores, and it may also include certain moisturizing ingredients to treat the skin; however, it is still important to wash all the makeup off the face at the end of the day to prevent blemishes.
What Makeup Base Is For
A makeup base is the layer of cosmetics that goes on before anything else. Also known as primer, this cream is applied prior to foundation to ensure that the final look has a perfect finish. The base should be clear or very lightly tinted, as it isn't supposed to add any color to your palette; rather, it fills in the appearance of pores, wrinkles and fine lines to make your skin smooth and even.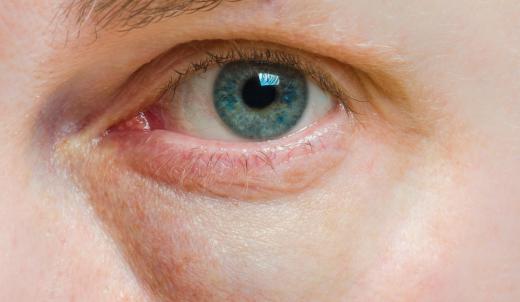 Bases also tend to absorb oil, reducing shine and keeping your makeup looking flawless longer. If you have sensitive skin and are prone to redness, breakouts or discomfort from certain products, a base adds a layer of protection between your skin and the makeup to decrease these unpleasant effects.
Makeup bases are generally the same across the board, with a few exceptions. Some may contain moisturizers to leave your skin soft and supple after you remove your makeup, and others use only natural ingredients (such as egg whites).
How to Apply Perfect Makeup Base
Makeup base can be applied in just a few simple steps:
Start by washing your face. You can use your favorite facial cleanser and wash as normal, but avoid using any moisturizer. These products often contain oils that interfere with the base and keep it from applying and drying smoothly. In a pinch, you can clean your face with a cleansing wipe instead.
Dry your face very well with a soft towel. This is crucial as any wetness stops the makeup base from going on correctly. Moisture waters it down and prevents it from filling in the necessary areas to give your skin a perfectly smooth finish.
Add a small amount of makeup base to your application tool. No matter what you're using, start with a pea-sized amount of base (you can always add more later). Makeup sponges, blenders, brushes and silicone pads all work well, but you can use your fingers if you don't have any other tools. Keep in mind that your fingertips are naturally oily, and this may affect the base as you work with it.
Spread the cream all over your face. Try to spread the base across your face as evenly as possible. If you don't have enough, add another small dab to your tool at a time until your face is completely covered. Be sure to cover any exposed skin from your hairline down to the bottom of your neck.
Give it at least one minute to dry. If you apply any other products while your makeup base is still wet, the two mix and cause uneven application and exposed wrinkles and pores. Give your skin plenty of time to air dry and test different parts of your face for dryness before proceeding with any other products. This shouldn't take longer than a few minutes.
Proceed with the rest of your routine. When your skin is dry, you're free to apply other products as desired. Thanks to your smart use of a base, your makeup should appear flawlessly smooth and last longer than usual.
What To Avoid With Makeup Base
Applying a makeup base is fairly simple, but there are some things to avoid when using one: products that dry your face, too much primer and lack of full coverage.
Make sure you're using the right primer for your skin. If you have dry skin, you may need a base with more moisturizing ingredients to nourish while you wear it. For larger pores and deeper wrinkles, gel-based primers offer more intense coverage.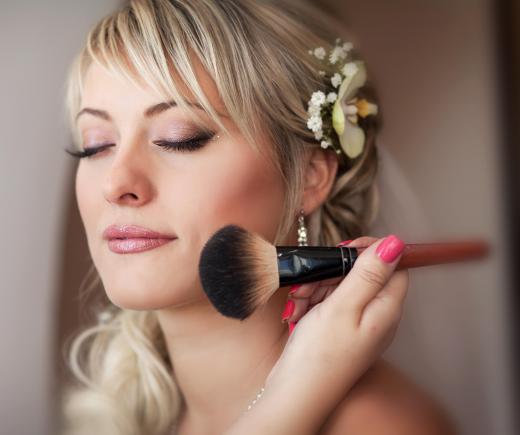 It's also vital that you're using exactly the right amount of primer; too much will cause your makeup to slide around and have a cakey appearance, while too little won't smooth your look or help it last. Starting with small amounts and adding a bit at a time for full coverage is always better than using too much at once. When you're finished, your base should feel relatively light.
Before your base dries, check tighter areas like your cupid's bow and around your nostrils for primer buildup. If it's still wet, you can simply dab the excess away.
Don't forget to cover your eyelids — makeup base can help your eyeshadow look gorgeous and stay in place. Apply it one eye at a time, allowing it to dry before moving on to the other.
Don't be afraid to remove your makeup base if it isn't working for your look. If it makes your face uncomfortable or doesn't blend well with your favorite products, try experimenting with different options.
AS FEATURED ON:
AS FEATURED ON:







By: Mara Zemgaliete

A makeup base.

By: adisa

Various types of makeup, including base.

By: geargodz

Foundation, which covers up perceived skin blemishes, is the first step to applying makeup.

By: roblan

A makeup base with yellowish undertones is best for hiding dark circles.

By: armina

A makeup base, also called a primer, is designed to make foundation and other makeup products last throughout the day.