What are the Different Types of Makeup?
Makeup can be classified into three categories: everyday, medical and theatrical. These categories include items that improve the appearance of or highlights the face, eyes, lips or nails. Some are designed to be used with other makeup.
General Classifications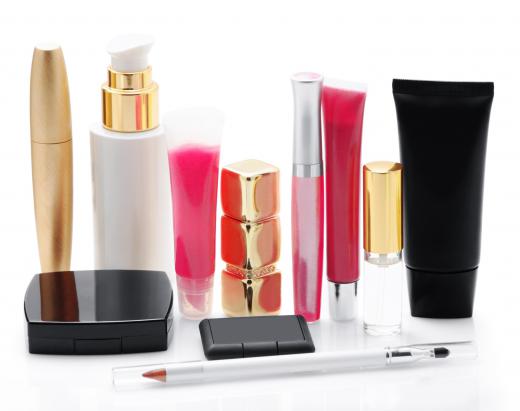 Several makeup categories exist. The most common group includes everyday products worn to enhance natural appearance. Some items also fall into the medical category and are used for things like covering scars or reducing the visibility of rashes. The last group is theatrical, television and film makeup, which actors and actresses use so their features look better in bright or harsh stage lights. Within each of the three general classifications, individuals may use products designed for facial skin, the eyes, lips or nails, including lipstick, foundation, blush, mascara, eyeshadow, eyeliner, nail polish and complimentary products.
Lipstick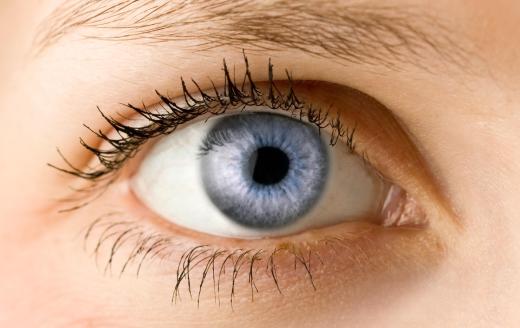 Lipstick is a mixture of waxes, pigments and oils. Referred in Britain as "lippy," it has a cylindrical shape with a pointed tip, with the entire cylinder housed in a hard case known as a tube. People apply this product to the lips to add texture and color. Women wear this makeup most commonly, but some men wear it, as well. Lipstick especially for males, which individuals frequently use for the theater, is called "manstick."
Foundation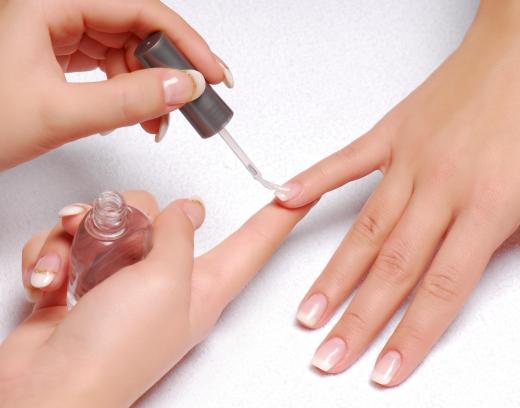 Foundation, also known as base, goes on the skin to smooth out the complexion, cover flaws and blemishes and create an even skin tone. It comes in various colors, coverage types and formulations. Some formulas are oil and emollient based, but these foundations are falling out of favor with many women because they can clog pores. Powder types are lighter than oil-based kinds, provide greater coverage and adhere to the skin more readily. Mineral foundation has become extremely popular around the world due to its light weight and superior coverage.
Blush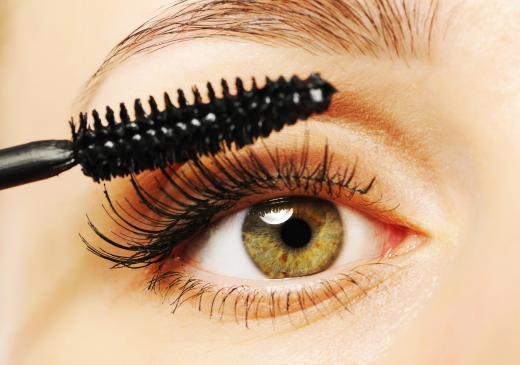 Blush, also known as rouge, adds color to the cheekbones to create a rosy, youthful look. It is usually made of talcum-based powder with pigment added, and people apply it with a soft brush. Some blushes are more like a cream or pressed foundation and go on with a soft sponge applicator. Women are more likely to wear blush today, but historically, both genders have worn it. Men applied it to their cheeks during the Regency period in England, for example.
Mascara
Mascara goes on the eyelashes to make them appear longer, thicker, darker and fuller. It is available in the form of a liquid or cream and goes on with a small applicator wand. Invented by French perfumer Eugene Rimmel in the 19th century, it originally was made by mixing coal dust and petroleum jelly, but today it is most commonly made from wax thickeners, water and pigment.
Eyeshadow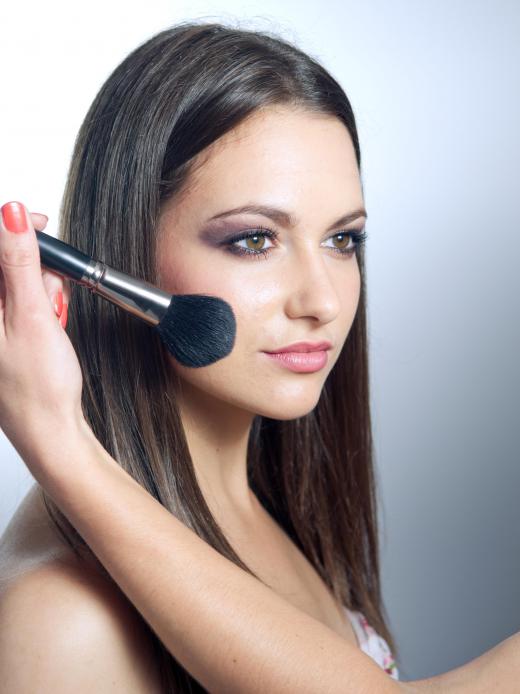 People apply eyeshadow to the eyelids and under the eyebrows to draw attention to the eyes and make them look attractive. It complements the natural color of the eye and creates depth and dimension. Manufacturers generally use mica and powder to make it. Although both genders around the world use this item, in the Western world, people view eyeshadow as a woman's cosmetic.
Eyeliner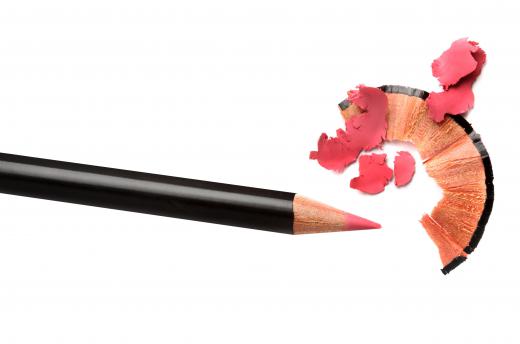 Eyeliner is a makeup applied across the eyelids along where the lashes grow out. It is shaped like a pencil with a very soft tip. It comes in wax, powder and liquid forms. When used alone or in conjunction with eyeshadow, it defines the eyes. This item has associations with the Gothic, emo and other alternative fashion subcultures, especially when worn heavily.
Nail Polish
Nail polish, also known as nail enamel, is a clear or colored lacquer applied to the fingernails or toenails with a small brush. Some versions are formulated specifically to strengthen and protect the nail, but the main purpose is to highlight the nails and give a finished, coordinated appearance to a wardrobe choice. Many individuals have a manicurist apply it professionally during a manicure or pedicure, but people routinely do simple nail polish work at home.
Complimentary Makeup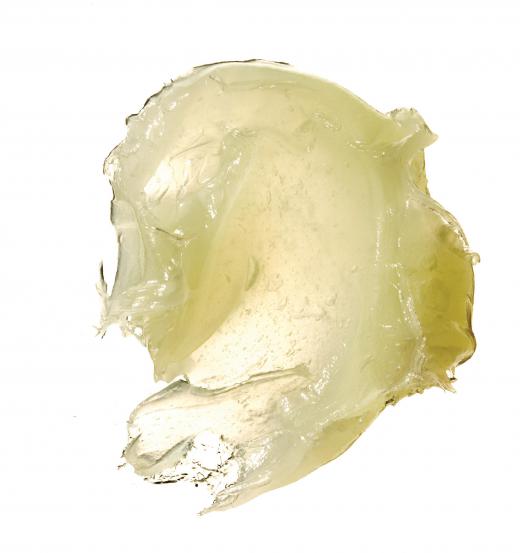 Some types of makeup are complimentary, meaning people usually use them with other products. An example is concealer, which people apply prior to a foundation to hide blemishes and imperfections. Facial powder is another example. It goes on top of foundation and sets it, providing a matte finish. Individuals also use lip liner, which is similar to lipstick but which is applied only on the outer edges of the lips to prevent lipstick from "bleeding" outward onto the skin.
AS FEATURED ON:
AS FEATURED ON:







By: adisa

Several different types of makeup, including mascara, lipstick, and eyeliner.

A woman wearing basic eye makeup.

By: Valua Vitaly

A woman getting her nails polished.

By: haveseen

A woman applying mascara to her eyelashes.

By: bst2012

A woman applying lipstick.

By: Viktor Pravdica

A woman wearing black eyeliner has blush applied.

By: cedrov

Eyeliner is commonly used to highlight the eyes.

By: Peter Heimpel

Thick black eyeliner is a traditional feature of gothic eye makeup.

By: blueee

Mascara was originally made by mixing coal dust and petroleum jelly.

By: Andriy Petrenko

Patchy eyebrows can be filled out using eyebrow powder and a filler brush.

By: Nicola_Del_Mutolo

Lipstick can add color, texture and fullness to the lips.

By: BlueSkyImages

Permanent makeup, such as tattooed eyeliner, is increasing in popularity.

By: vvoe

Mica has long been used in cosmetics.